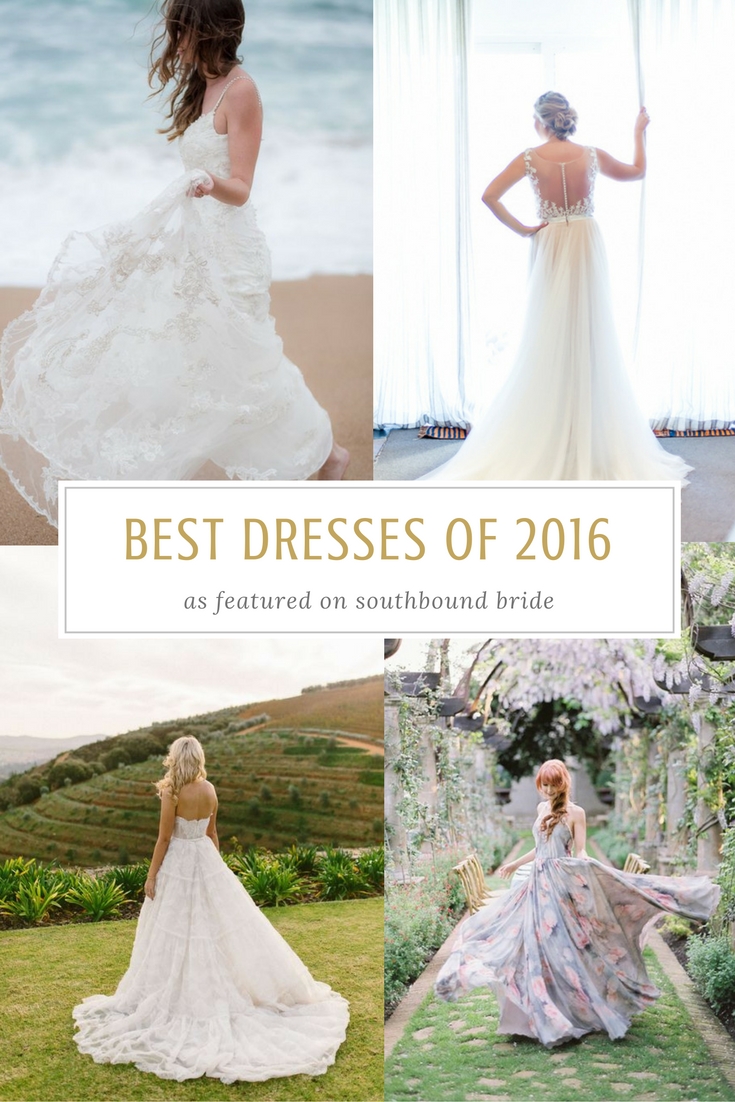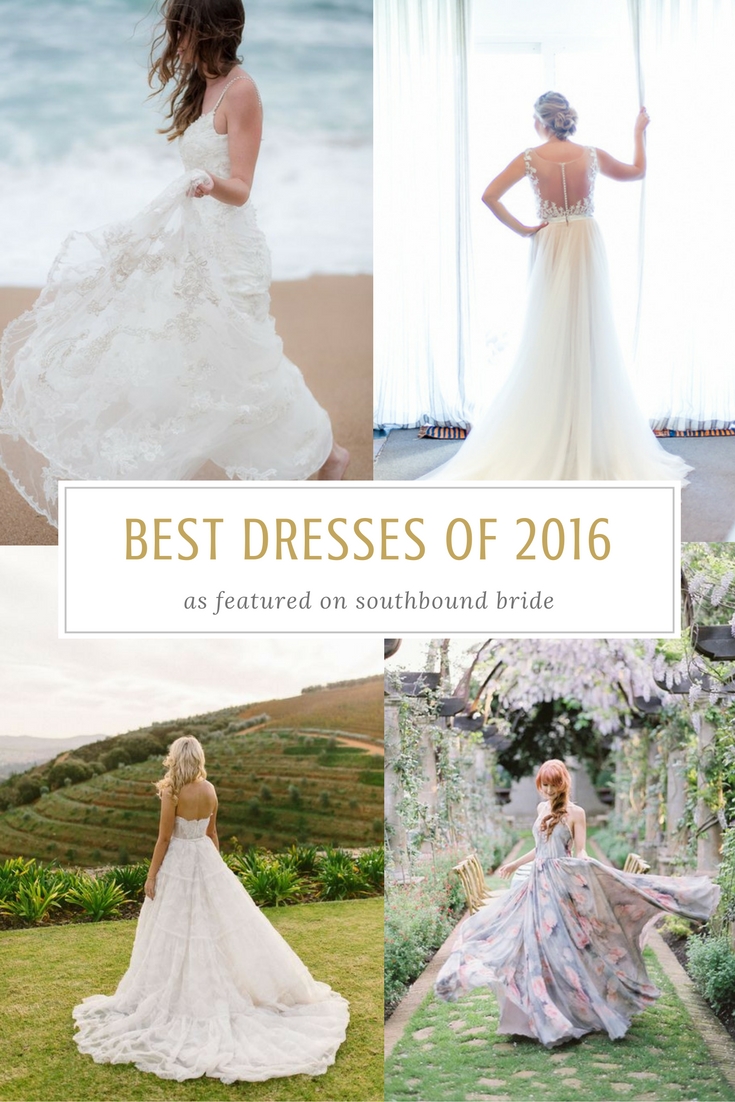 Ah, one of my favourite posts of the year! Wedding dresses are one of the elements I adore about the real weddings we feature, and we've seen so many absolutely GORGEOUS dresses over the years, each with a story of how they came to be 'the one'. This year has been no exception, and while we've seen a return to more traditional white gowns in general, it's been all about the details – low backs and plunging necklines, soft tulle skirts, lace sleeves and backs, extraordinary fabrics and elegant silhouettes. It's so hard to pick just twenty favourites, but in the end, this is the group of beauties we settled on. Dress swoon!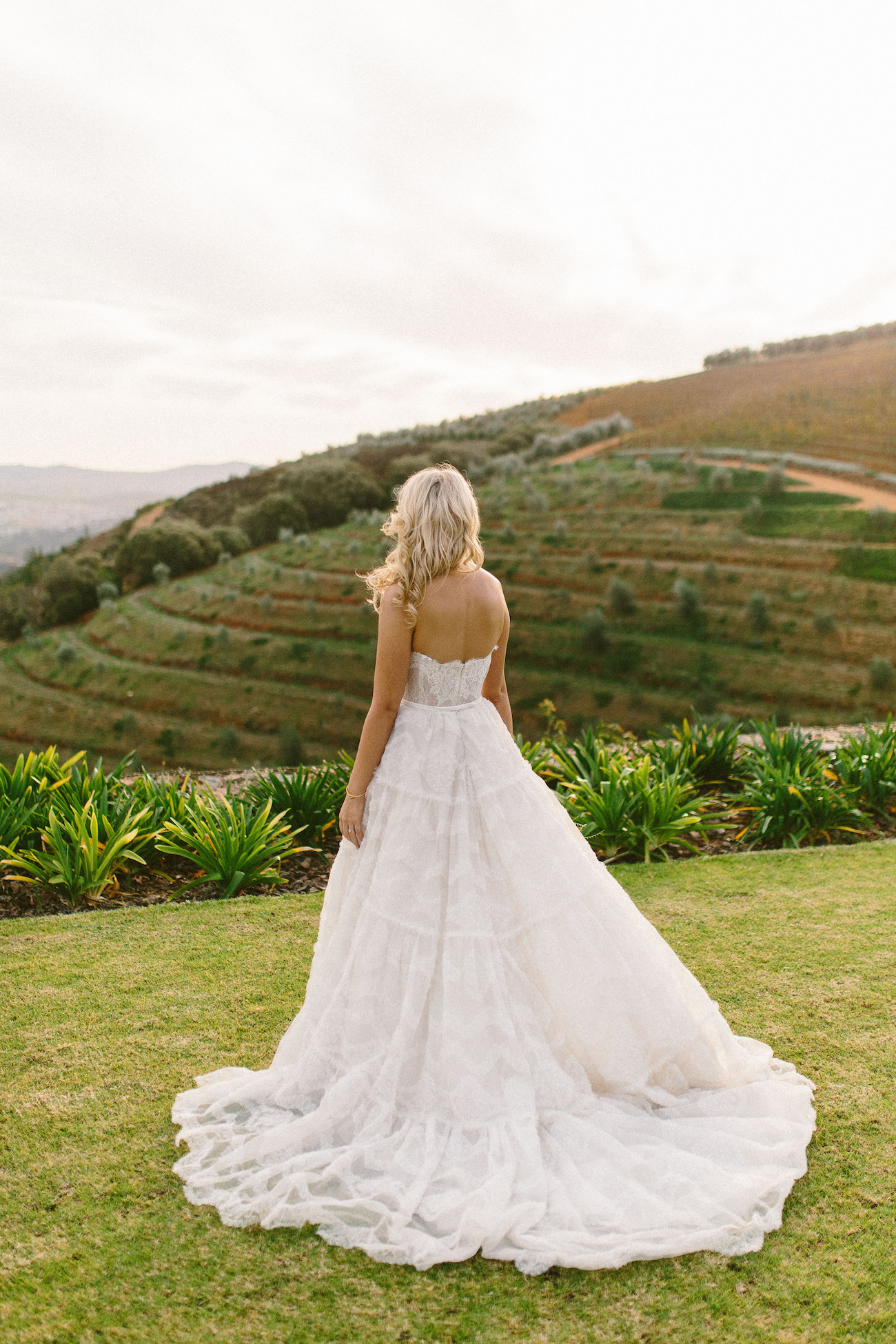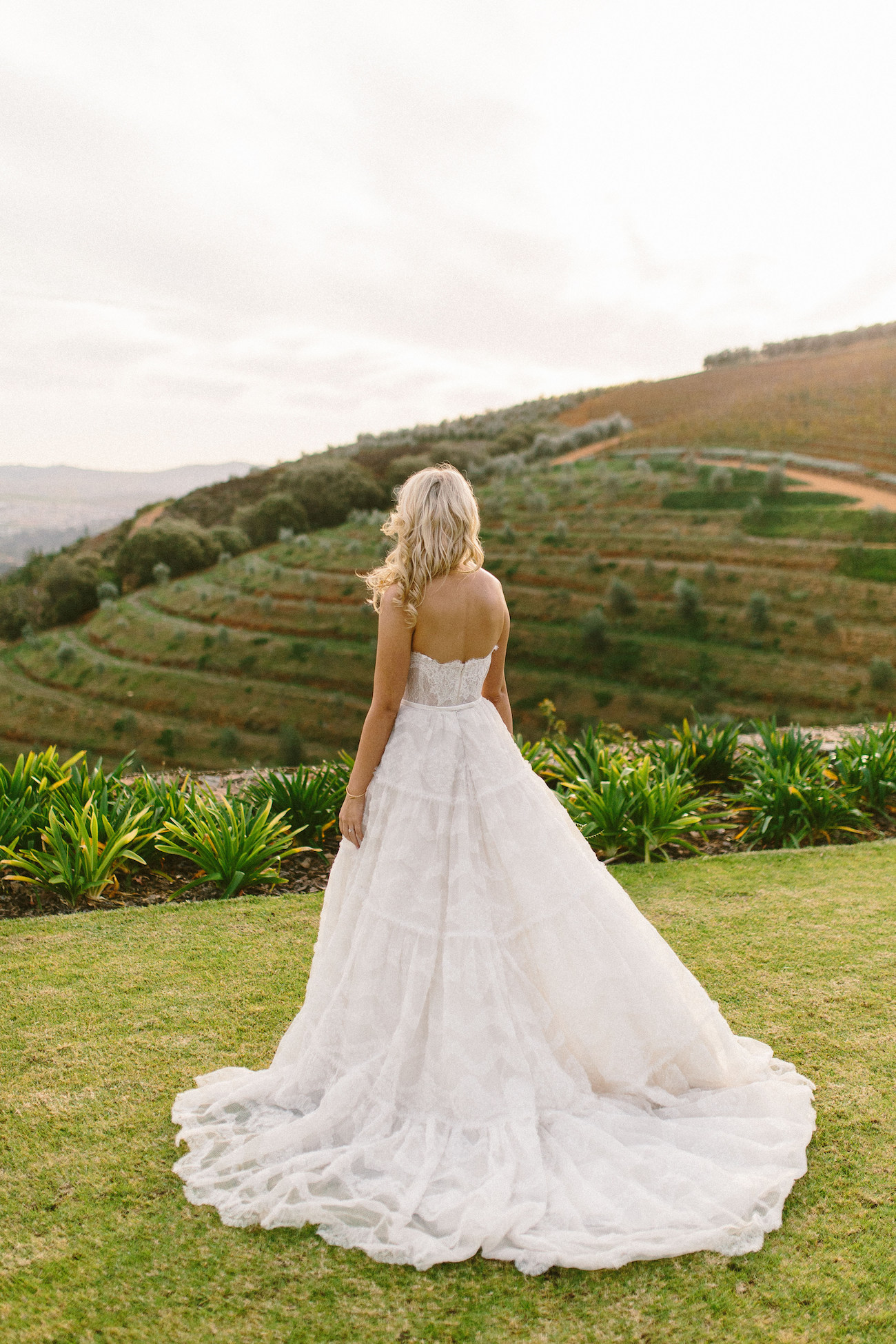 from CARLA & QUINTIN'S ELEGANT MINIMALIST WEDDING
Bride's dresses: Kobus Dippenaar/Anna Georgina from Calegra Bridal| Photography: Kikitography
Carla says: "I started looking for dresses six months before the wedding. I had my heart set on two different dresses before I found my dream dress. In fact, I paid the deposit for a completely different gown. I woke up the morning after and had a bit of a panic attack, because I was suddenly unsure about the dress I had chosen. So I went back that day to get some peace of mind. While I was trying my dress on I saw a dress with a beautiful detailed romantic skirt and decided to try it on for fun. The top part of the dress was a little bit too small or revealing for my body but the skirt was absolute magic. So I asked them if I could try my very first choice dress on underneath this dress to see how a different top would look. Wow, there it was – the feeling everybody said you should get when you find the right dress! So we convinced them to put the two dresses together for me. The skirt was a Kobus Dippenaar sample which was never put into production. The dress I wore underneath was my first choice dress – the Isabella from the Anna Georgina collection… also a Kobus Dippenaar dress. We decided to convert the Isabella dress into a mini "afterparty" dress so I could take the skirt off later in the evening. So my advice is to start looking for a dress at least six months before your wedding, and try everything pretty on – sometimes you are surprised by something you think you won't like or that isn't your style!"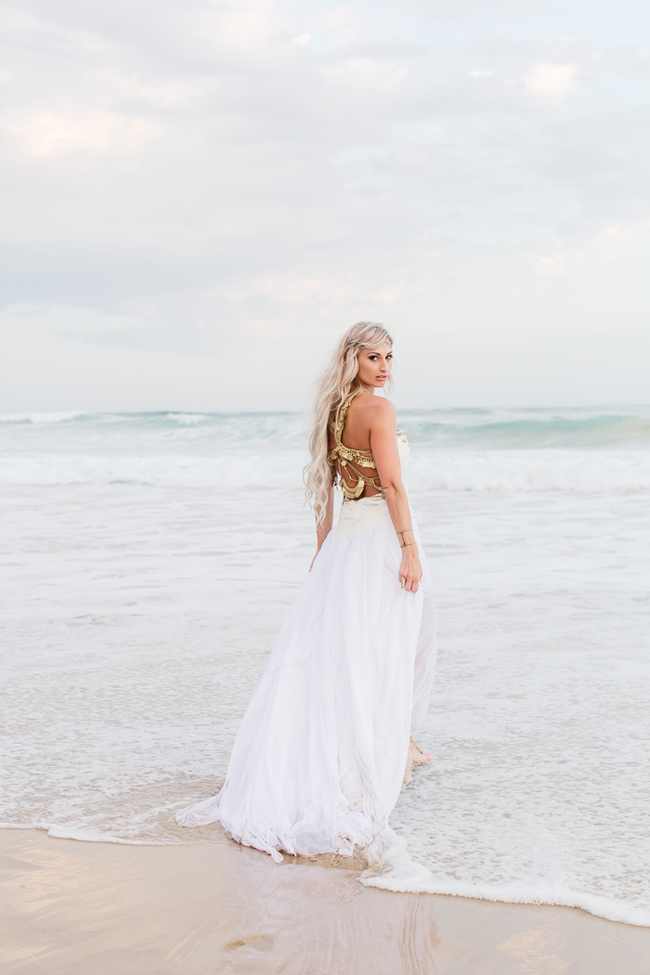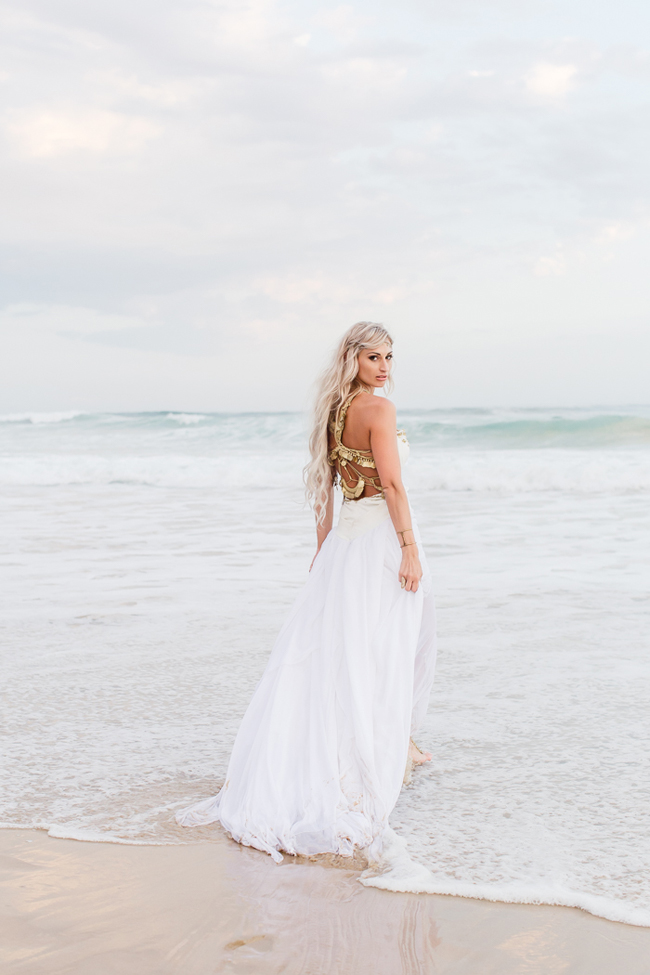 from CONRAD & LUCINDA'S BEACH BOHEMIAN WEDDING
Bride's dress: Monique Talita Couture| Photography: Anina Harmse | Co-ordination: Vergeet My Nie
Lucinda says: "I loved designing my own dress! We were looking for something goddess-­ish and non­-traditional, that would fit comfortably on the beach. I also wanted to be able to dye the whole dress for our one year anniversary shoot, so once again needed something more organic. Mom and I did enjoy a trip to the city to do the whole dress fitting experience, but after the third boutique we knew we wouldn't just find it on a hanger. Back home, after receiving the third referral to Monique, I went to see her, showed her my drawing and we clicked right away. She understood exactly what I wanted and although it was not her normal style was excited by the challenge, ­ even learning to do macramé so she could do my back details! After each fitting those last few weeks, I felt like embracing her for her calmness in the face of my indecisiveness and her creative solutions for all my little problems. On the last fitting she surprised me with the beautiful footwear she'd fashioned out of all the leftover trims, putting it all on that day was just such an amazing feeling!"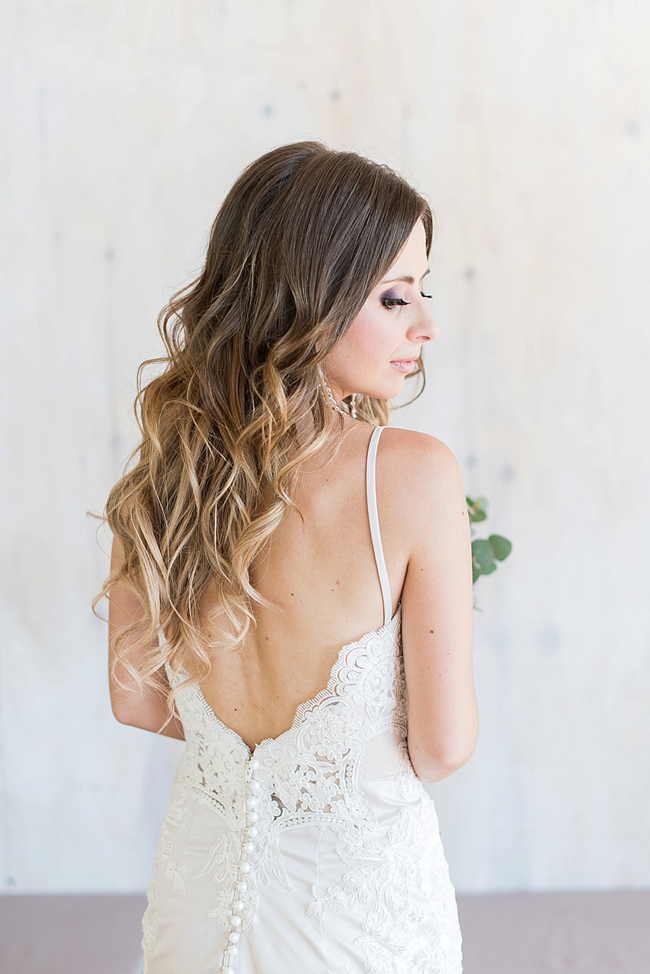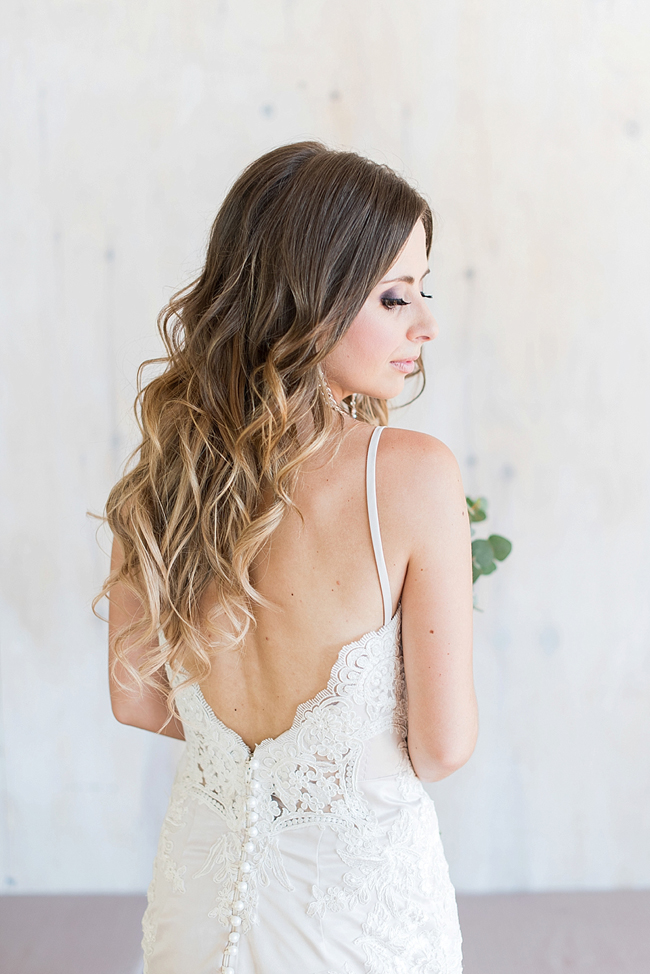 from CELESTE & DEWALD'S ROMANTIC ROSE FARM WEDDING
Bride's dress: Vesselina Pentcheva| Photography: Jack and Jane Photography | Co-ordination: Alet Wessels
Celeste says: "I went for quite a lot of dress fittings but didn't quite get exactly what I wanted, and then I found Vesselina Pentcheva. She makes some of the most beautiful wedding dresses and I was lucky enough to have her make mine. I made an appointment to go see her and we immediately clicked. I had a certain dress shape in mind but didn't have all the details panned out yet. Vesselina was such a great help on ideas and we started building the dress week by week, which was awesome because I'm quite an indecisive person. This was definitely my favorite part of the wedding planning."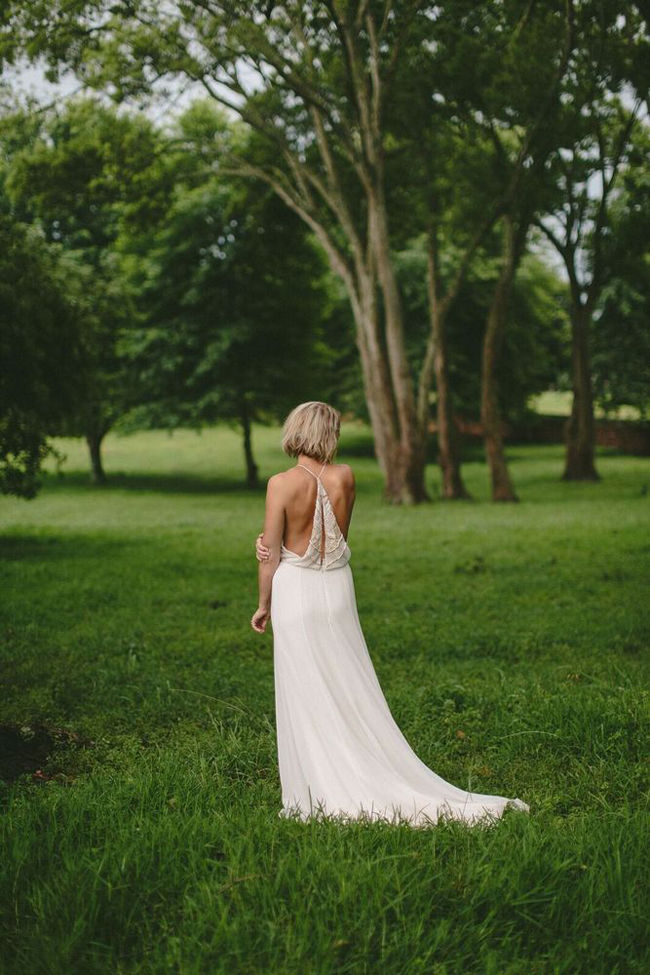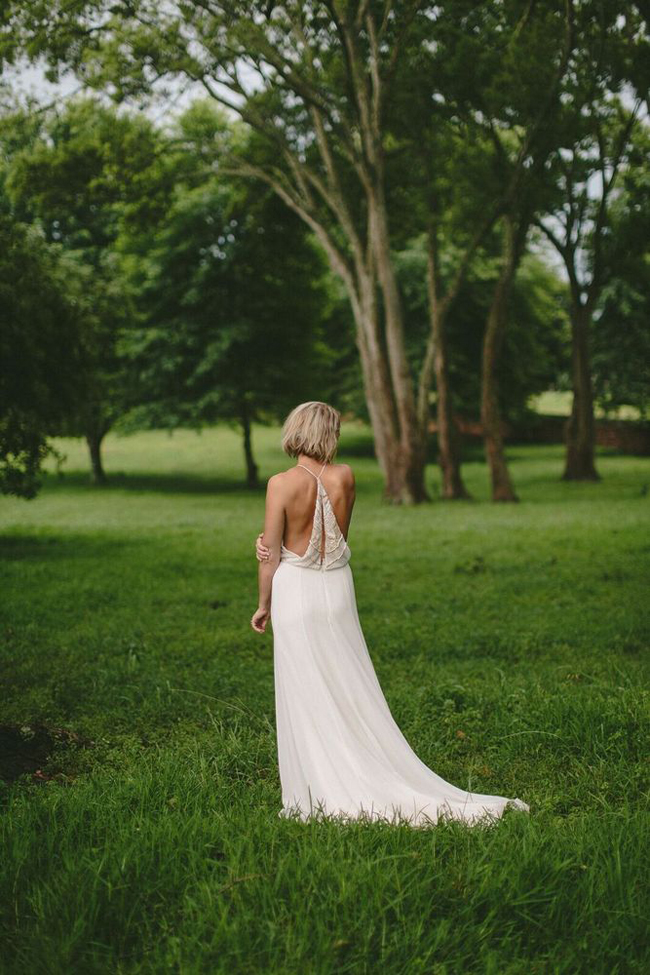 from BRON & DEAN'S BOHO NATURAL WEDDING
Bride's dress: Julia Ferrandi| Photography: Kikitography | Co-ordination: Adore Weddings & Events
Bron says: "There was a dress design that I had found on Pinterest that had the most incredible back… When we got engaged, I decided this would be the back of my wedding dress! I met up with Julia Ferrandi, and told her to get creative with the rest. What she came up with was my dream come true – actually, even better!"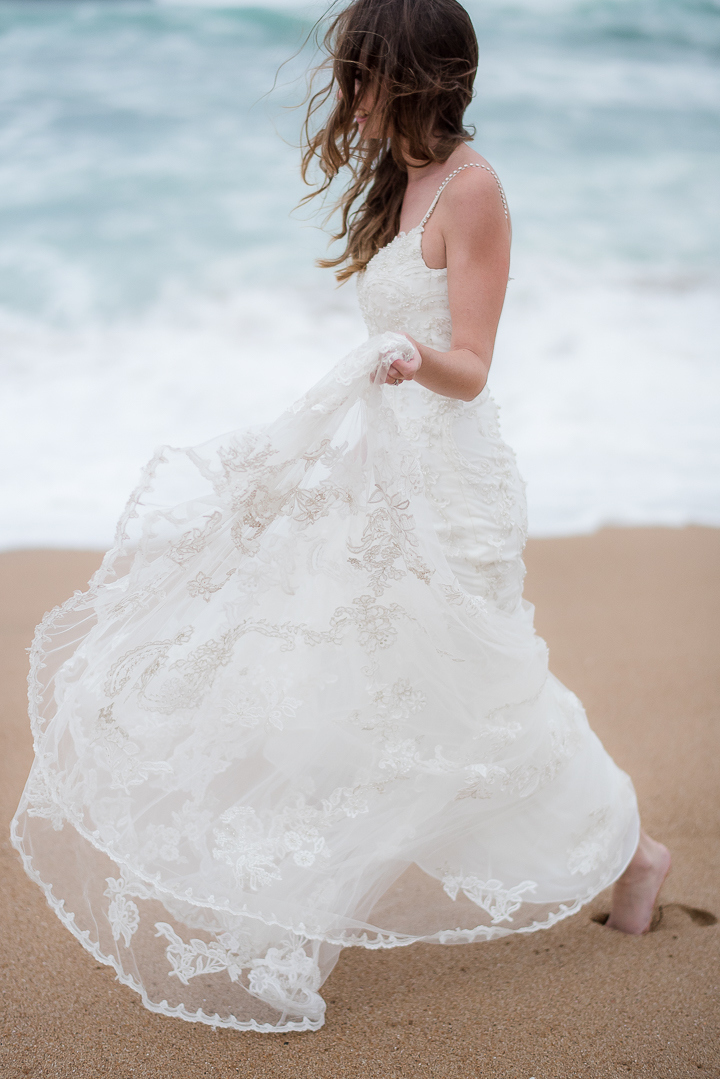 from SAM & DARRYN'S OCEAN BLUE WEDDING
Bride's dress: Enzoani at Bridal Wardrobe| Photography: Lightburst Photography
Sam says: "Aaah my Henley! I am still so in love with my dress! My dress wasn't an easy find, but I don't mind because I had sooo much fun trying on dresses with my entourage of moms and bridesmaids in tow. I must have tried on about 50 dresses. The vision I had for myself was something slim fitting but not revealing with lots of beautiful detailed lace, a kinda vogue effect. And hence Henley! "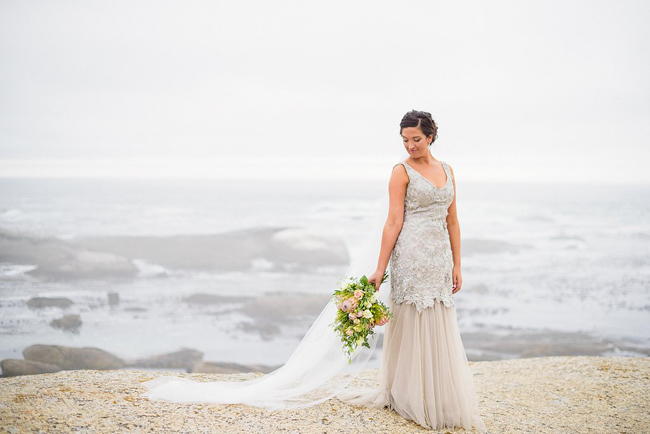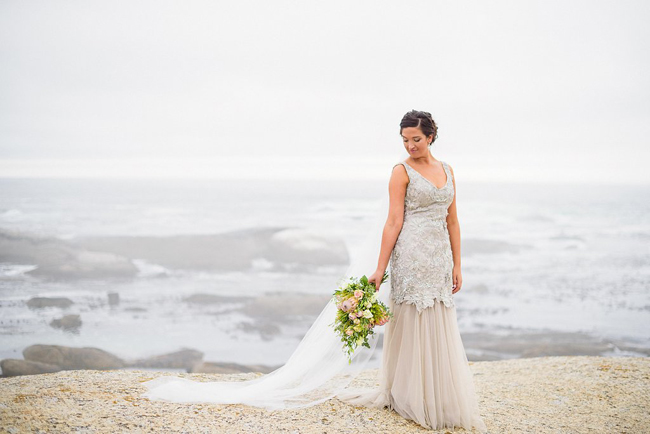 from LISE & TIAAN'S ELEGANT CAPE TOWN BEACH WEDDING
Bride's dress: Beloved | Photography: Samantha Clifton Photography
Lise says: "I am quick to make decisions as I was a fashion buyer in my previous life and just decided on a picture that I saw, just after we got engaged. A friend of mine, Genevieve Newman from Beloved Bridalwear translated my dream into reality."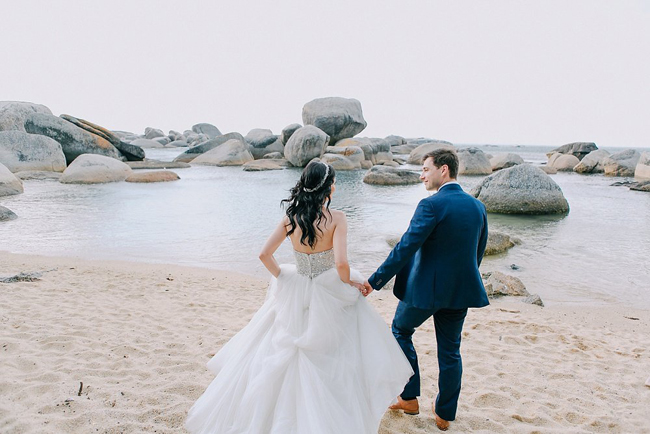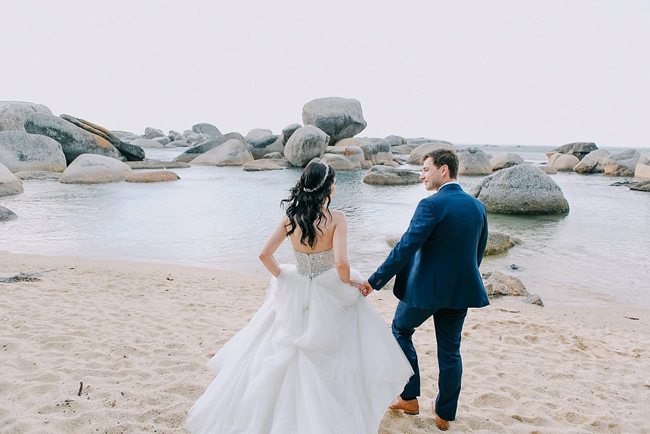 from MICHELLE & BERTIE'S OCEAN GLITZ WEDDING
Bride's dress: Maggie Sottero | Photography: Aglow Photography
Michelle says: "I really struggled to find my dream dress! I tried on about 50 or 60 dresses! I only had six months to plan the wedding, and therefore not enough time to have a dress made. I also wanted to have a pre-made dress so I wouldn't have any surprises near the end! I went to many wedding dress shops and finally found my dream dress at Ever After Bridal Boutique in Durbanville. It was a Maggie Sottero dress with a Swarovski crystal-encrusted bodice. It wasn't something I had envisioned from the start. In fact, I had never seen a dress with so many crystals on it! To top everything, I'm not a "blingy" kind of girl, but when I stood in front of the mirror in that dress I fell in love instantly and just KNEW it was the dress I would get married in! My best friend and bridesmaid was with me and she couldn't contain her excitement. It was a very special moment for the two of us and something we will always remember. However, the dress was only available in a size 40… and I am a size 32! It would take much longer than six months to order the dress from the UK and have it made in my size, so I had to have the dress made smaller. Many, many fittings later, it was ready one day before the wedding – my nerves were frayed, but the end product made it so worth it."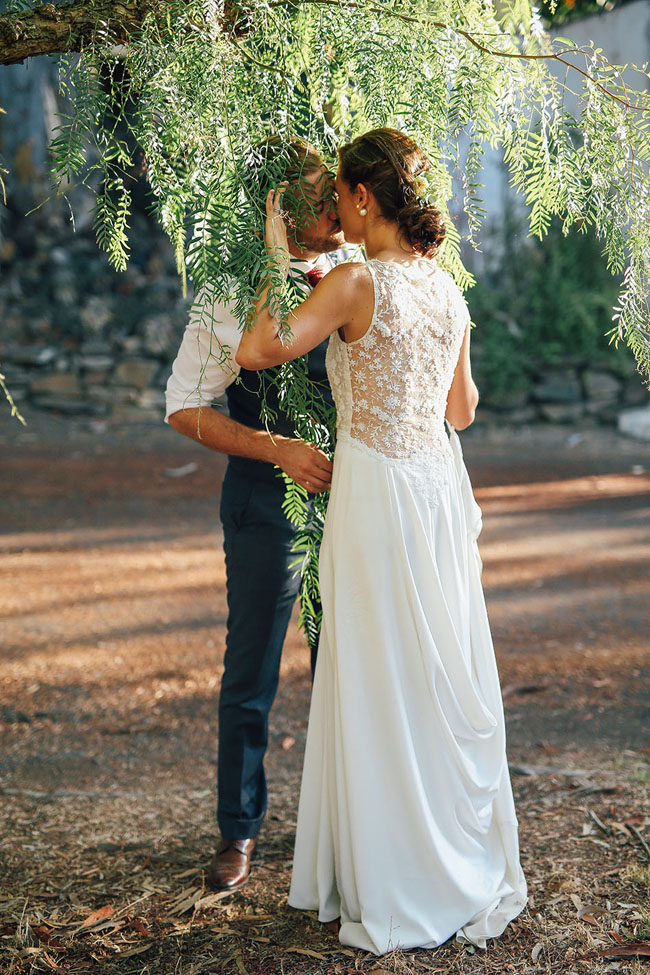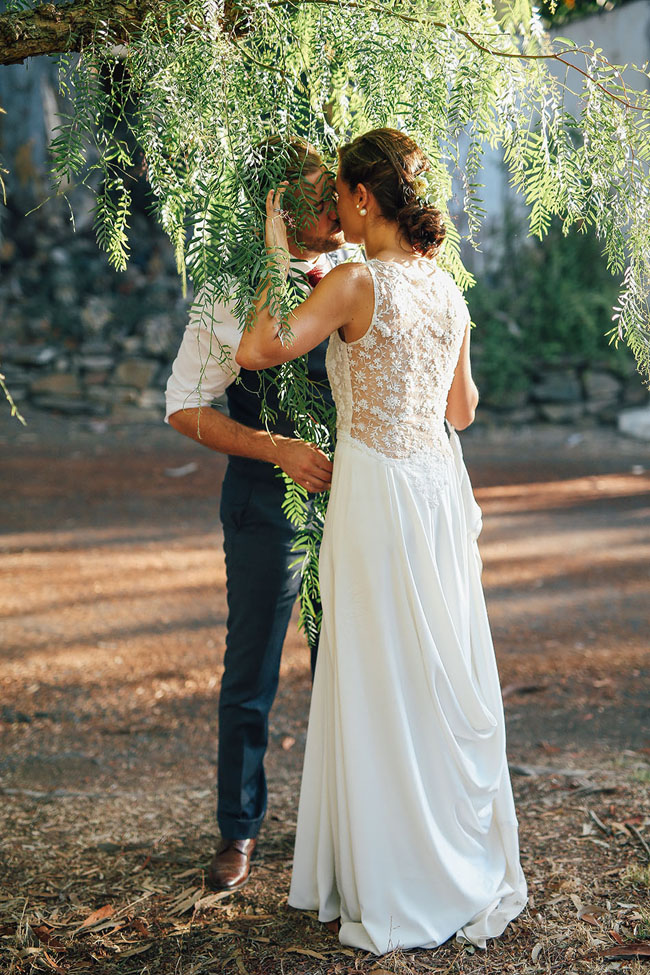 from LIBBY & BREN'S LAID-BACK AL FRESCO WEDDING
Bride's dress: Suzanne Harward | Photography: Duane Smith Photography | Co-ordination: Creation Events
Libby says: "I knew what I didn't want, but had no idea what I wanted. I was close to designing my own with a designer, but one night my bridesmaid and I went to a sample sale (a bit hungover). I tried on this dress and bought it instantly. It's not your usual wedding dress, and the plunging neckline was a bit of risk. But it just reflected my style so much more than a traditional dress, and I loved it straight away… and I still love it (and so did Bren, which is lucky!)"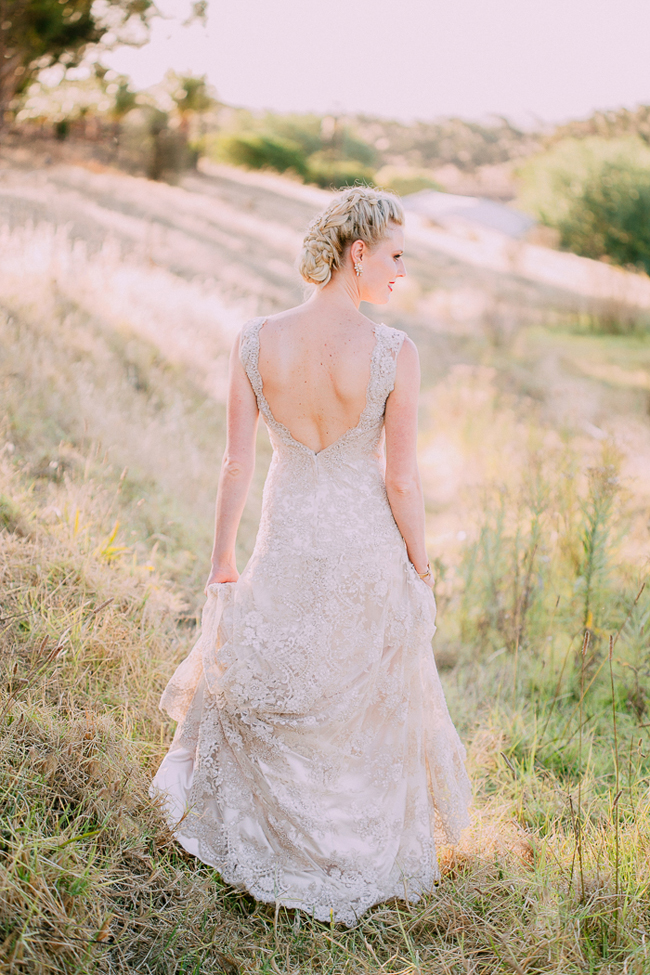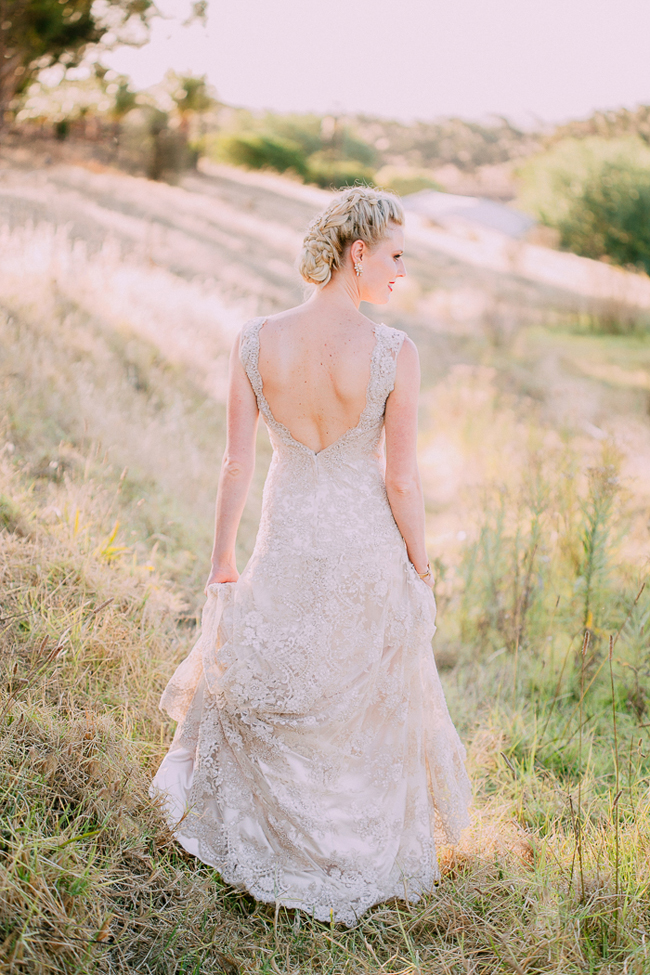 from LETA & MICHAEL'S ELEGANT AL FRESCO WEDDING
Bride's dress: Alana van Heerden | Photography: Michelle Du Toit | Co-ordination: Two Birds & Jani Greeff
Leta says: "Choosing who was going to make my dress was a very easy decision. Alana van Heerden is not only one of the best people, but also an amazing wedding gown designer who listens and understands exactly what your vision is. I knew what I wanted: classic, elegant. I found the perfect fabric, and with the perfect designer it was a match made in heaven."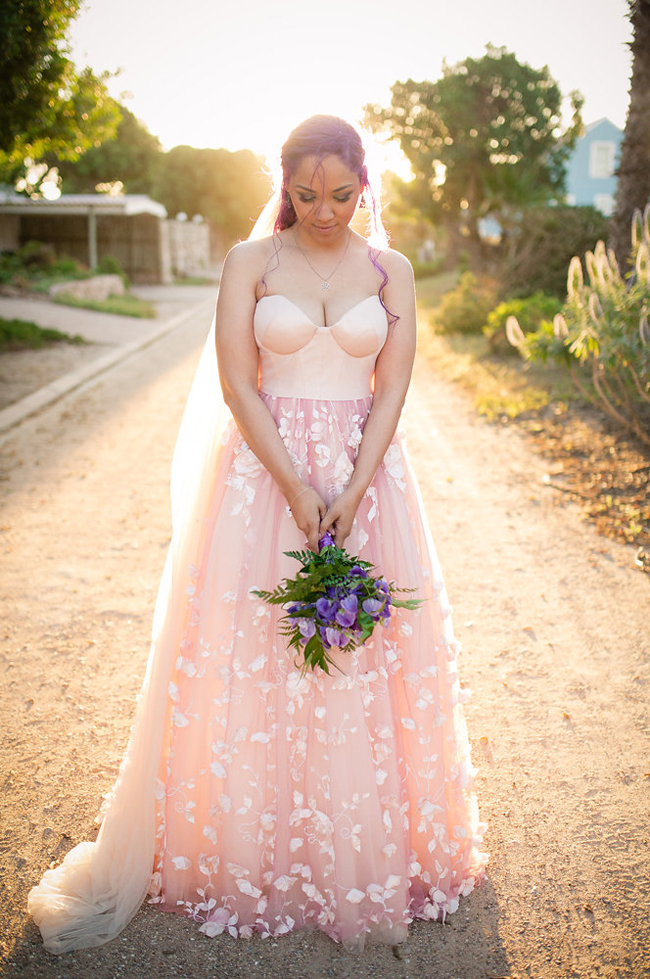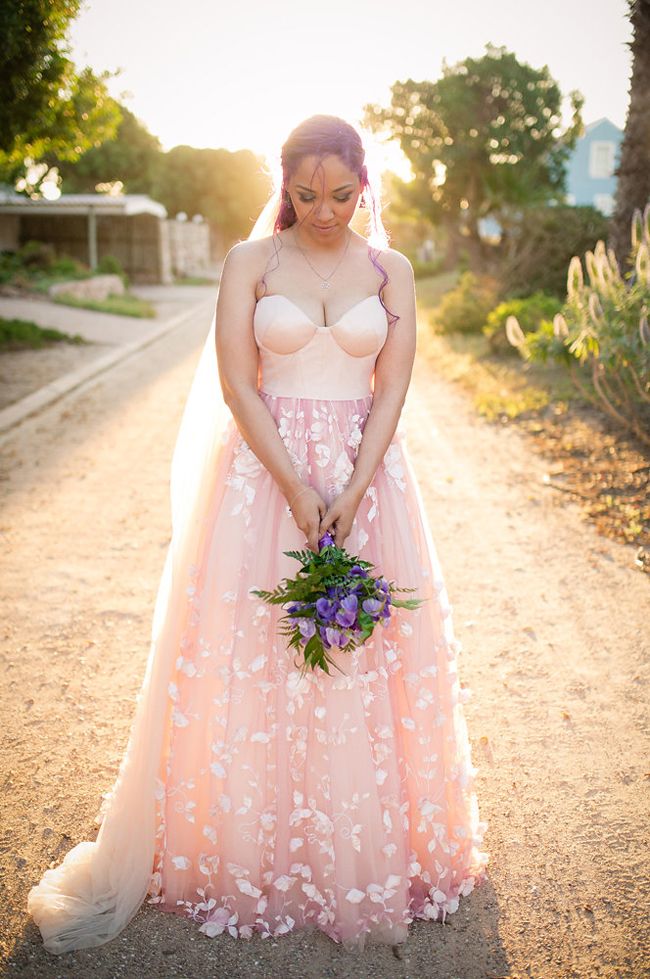 from AMY & MATT'S BEACH FAIRYTALE WEDDING
Bride's dress: Janita Toerien | Photography: Kusjka Du Plessis
Amy says: "I went to many places searching for 'The Dress', but couldn't find anything I liked. I then saw an article about Calegra (in Stellenbosch), got the contact details and made an appointment. Susan from Calegra, was very helpful and after seeing one of her dresses, she gave me Janita Toerien's business card. And the rest is history :)"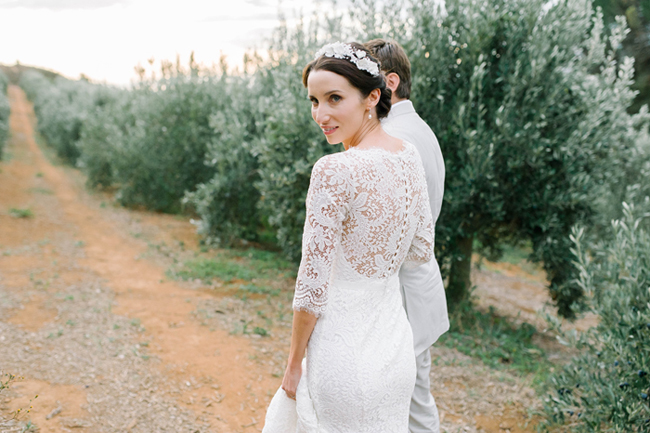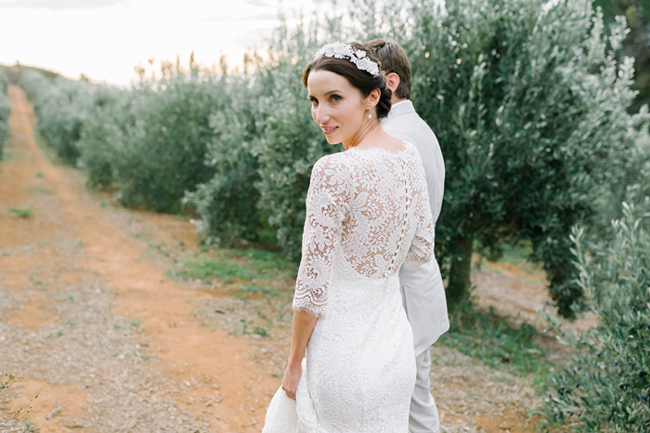 from SIANNE & SHANE'S BRIGHT & FESTIVE WINELANDS WEDDING
Bride's dress: St Patrick from De La Vida Bridal | Photography: Claire Thomson Photography
Sianne says: "I started the search for my gown early and tried on many styles from at least a dozen bridal boutiques in and around Cape Town and Joburg. I must say, I really loved the experience of trying on wedding gowns! In September, I made an appointment at De La Vida bridal boutique in Fourways, Joburg, and my mom joined me. In the waiting area at the boutique, we were paging through endless catalogues of gowns, selecting which ones I should try on. Uncannily, my mom and I both stopped on the same picture in one of the catalogues, as the same gown had caught our eye or spoken to us. I wasn't able to try on that specific gown as the sample hadn't yet arrived in SA. I did try a few other gowns and almost went with a completely different style, but still couldn't get this other gown off my mind. Fortunately, the sample gown arrived at the boutique a month later and I went back up to Joburg to try it on. Once I had it on, my mom and I knew that was it. My gown was made of an intricate soft Spanish ivory lace with a light lining. I loved all the details; the lacy back, satin-covered buttons, eyelash lace fringe and 3/4 sleeves. I also loved the fact that the gown was so easy, light and comfortable to wear and dance in."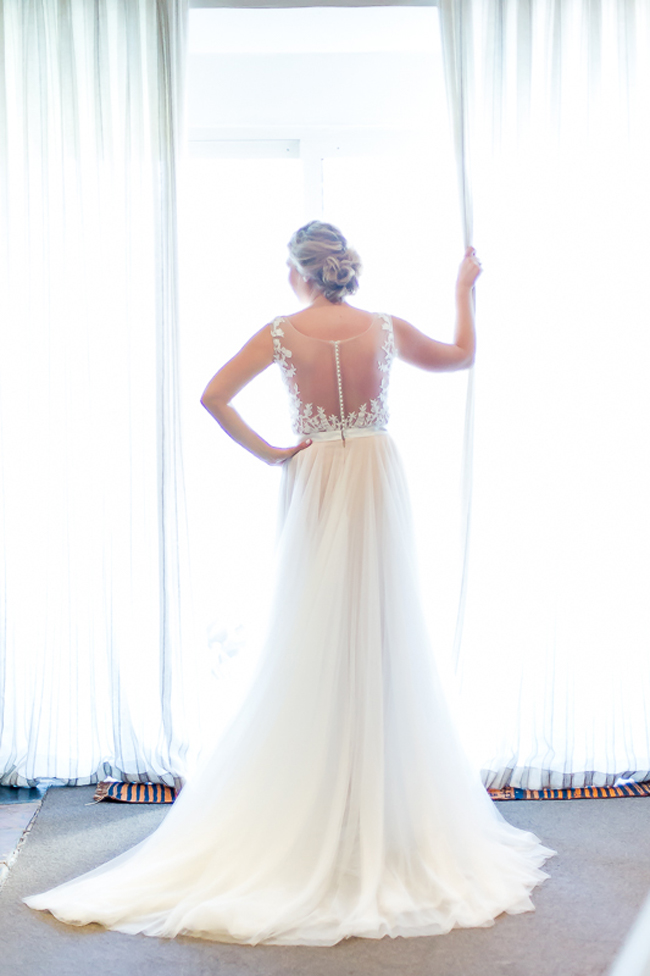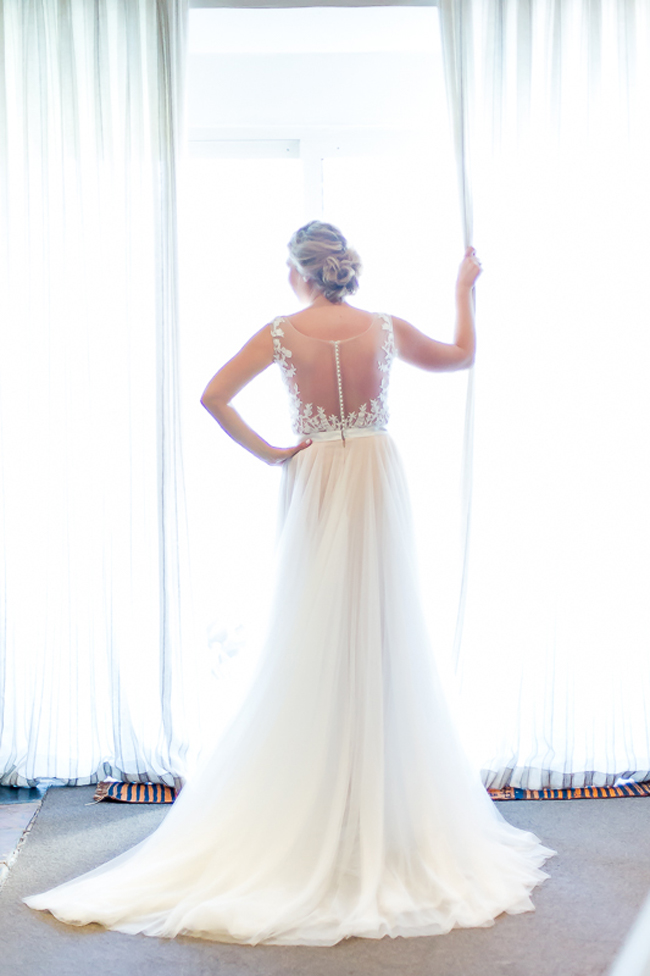 from MINETTE & LOUIS' RUSTIC FARM WEDDING
Bride's dress: LOCA Bridal | Photography: Linda Fourie
Minette says: "My wedding dress was bought at LOCA bridal boutique in Port Elizabeth. They have the most beautiful wedding dresses. I fell in love with this dress as soon as I put it on. It was everything that I was looking for. It was flowy, romantic, vintage and absolutely stunning."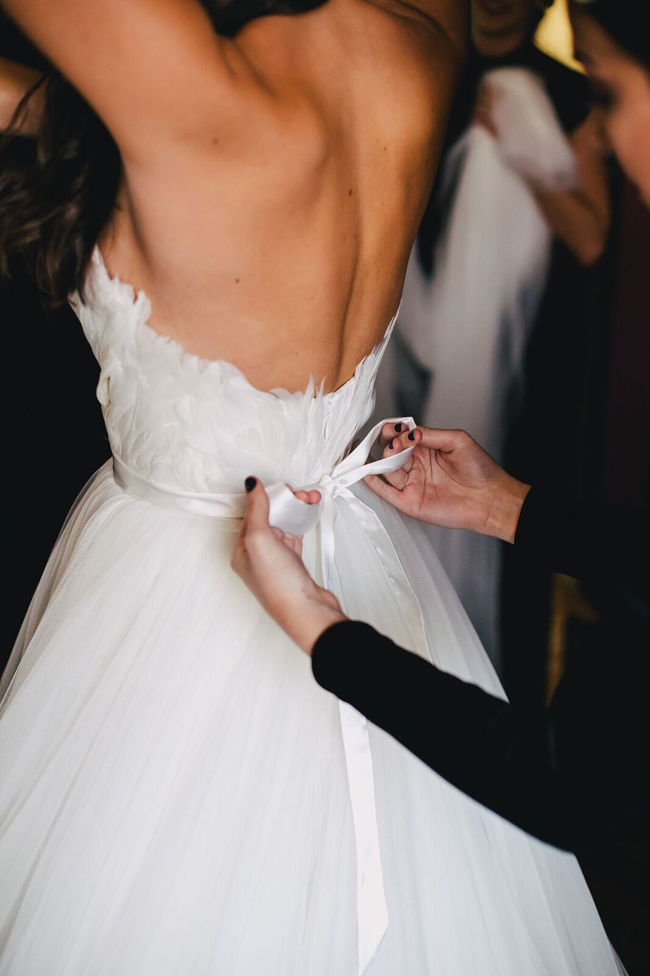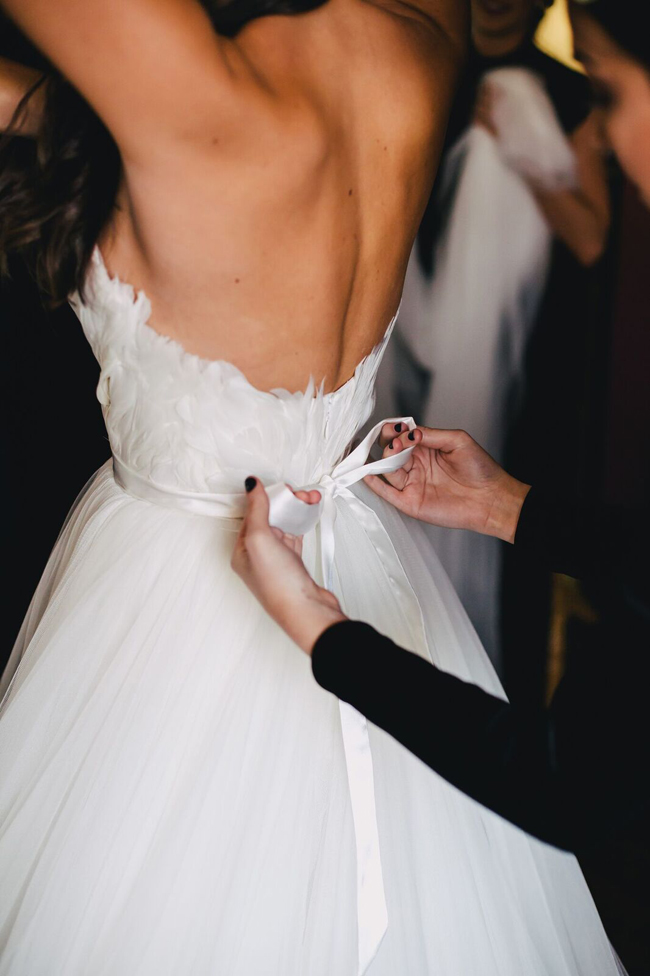 from KYLLIE & TOM'S GLAMOROUS GREENERY WEDDING
Bride's dress: Pronovias | Photography: Vanilla Photography
Kyllie says: "I tried on a few wedding gowns and loved them all but I never got that feeling like I had found the dress I was going to remember for the rest of my life. I had pretty much settled on a dress until at the last minute decided to go to Pronovias in Sandton just to have a "look". I saw a dress with feathers and I was intrigued. It took me all of one second to know I had found "The" dress when I put on the a very dramatic and very big dress with a feather bodice. There was no doubt in my mind and I still love my dress to this day (even though it was not the easiest to walk around in on the day."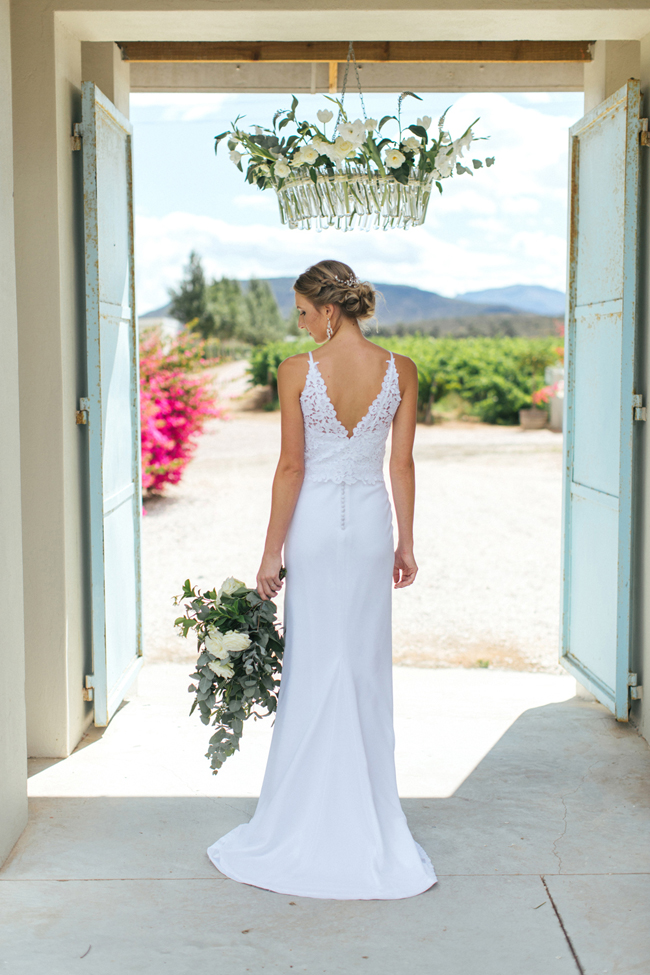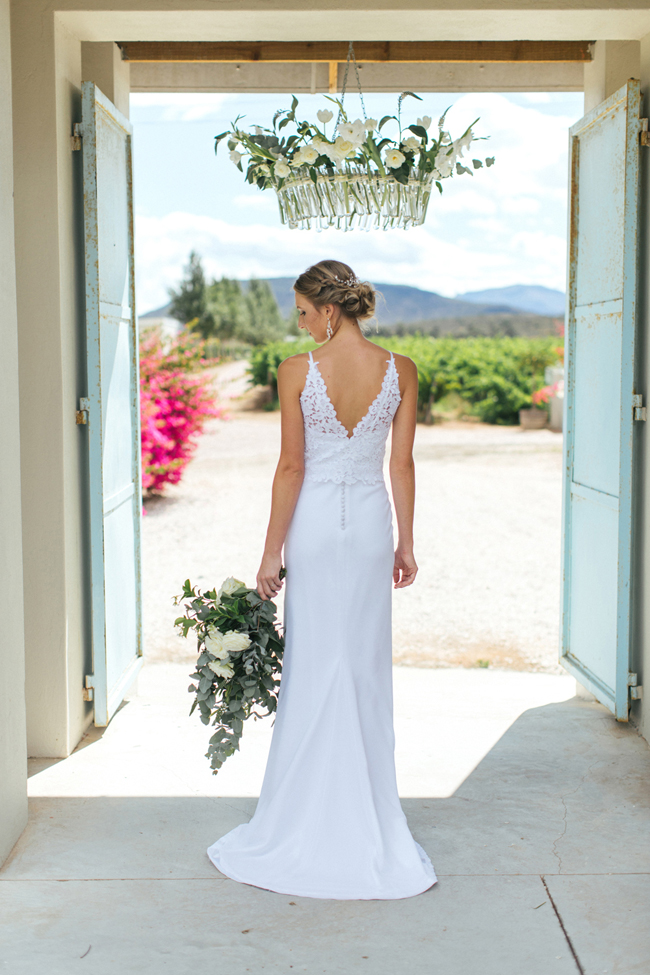 from WILNA & HANNES' HANDMADE NATURAL WEDDING
Bride's dress: Mother of the bride (Ilse Beukman)| Photography: Marli Koen Photography
Wilna says: "Since I can remember, I have not been fond of the traditional wedding dress – puffy, a lot of bling, boning in the bodice, etc. I went to a bunch of wedding dress designers to try on different styles, but none of the dresses made me feel like myself. As my mother is a very good seamstress, and had made me many evening gowns before, it was a very easy decision – my mom would make my wedding dress! From the start I knew what I wanted with the dress – my focus was understated elegance and simplicity. The final product was absolutely perfect – I loved the fit, the style, the whole look. The dress also passed my last requirement – to stay put while I am dancing with my arms in the air!"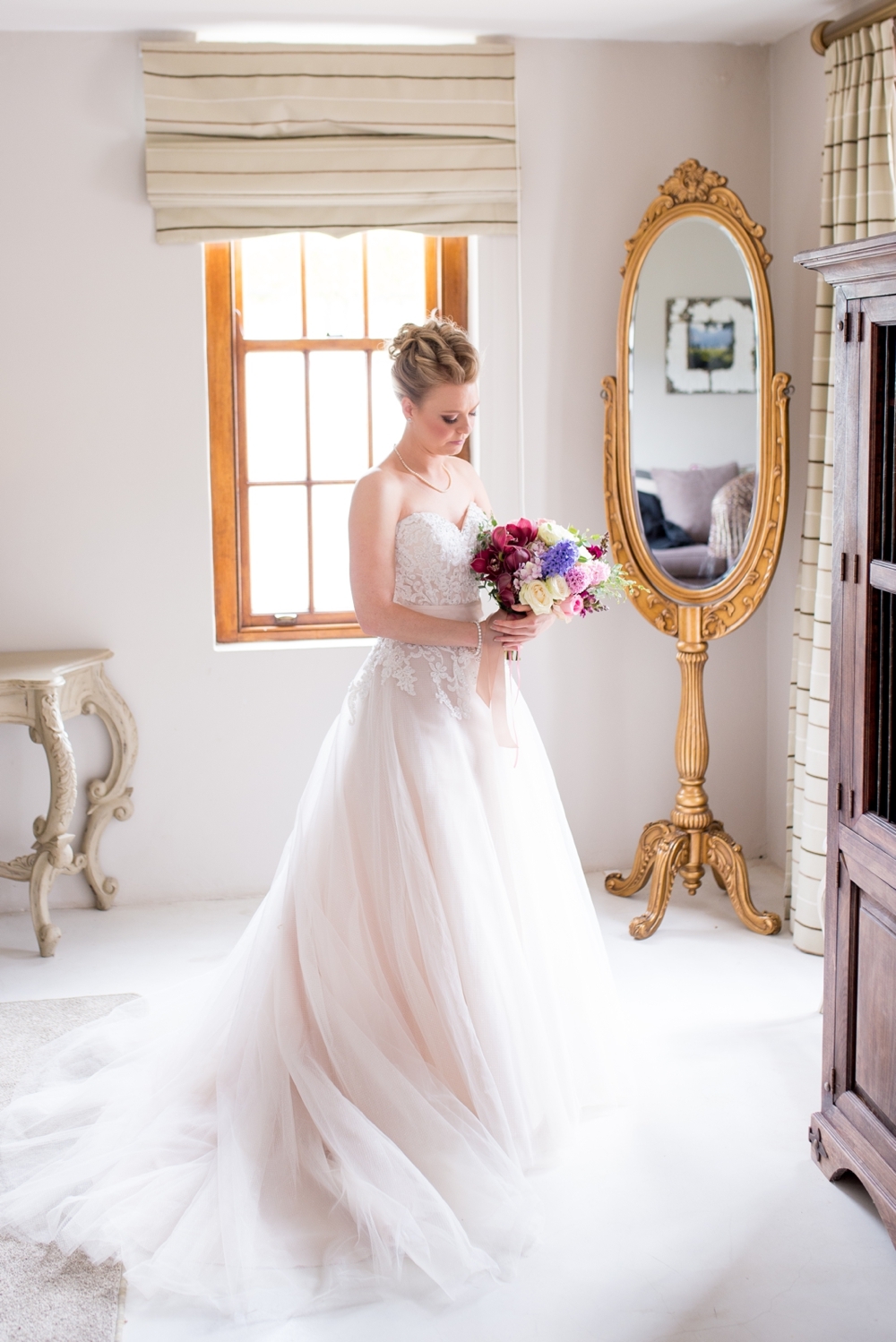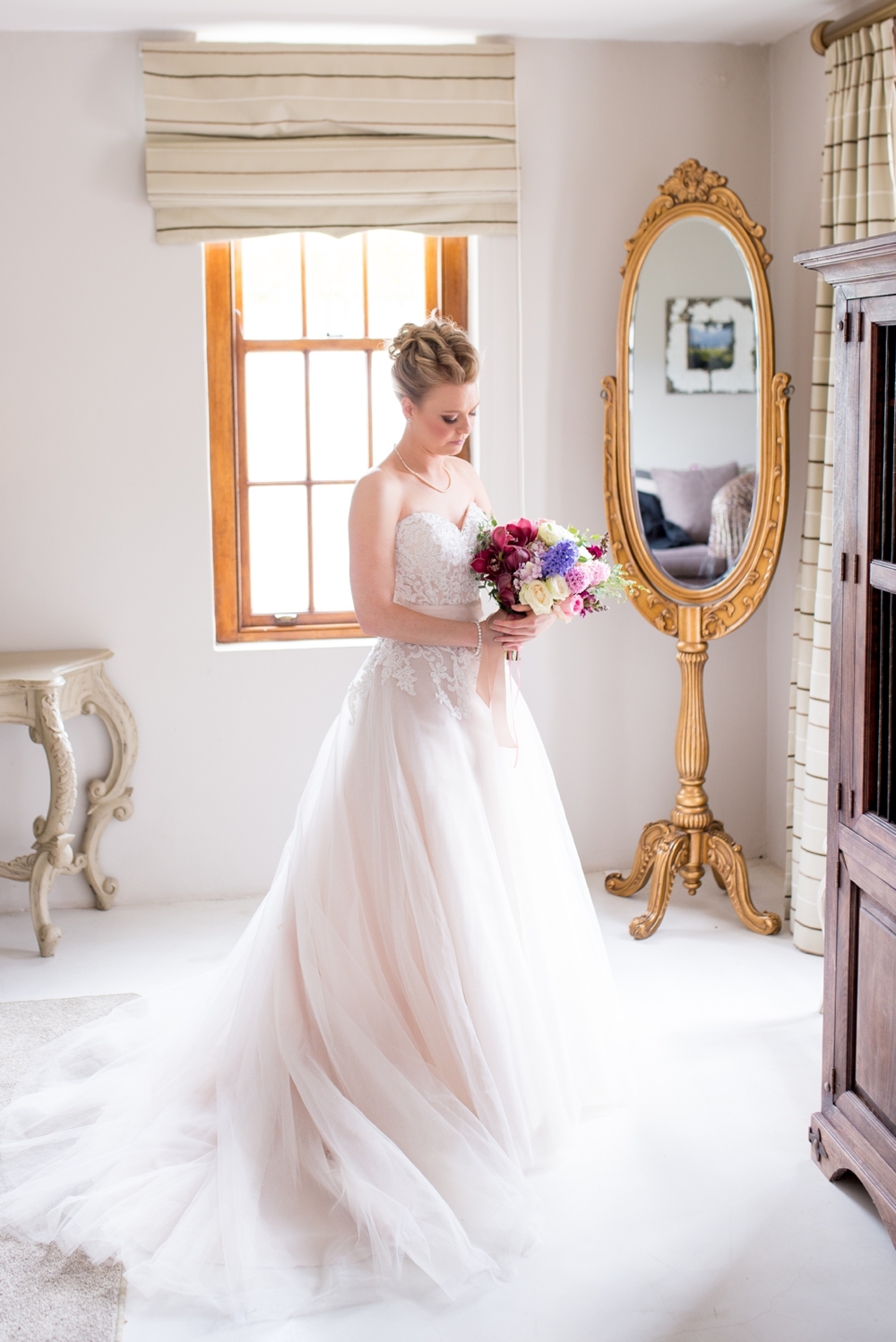 from ERIN & ROB'S FLORAL & METALLIC WEDDING
Bride's dress: Love Bridal | Photography: Cheryl McEwan
Erin says: "My mom came over from South Africa to help me look for my dress. We actually found it on the first day at the shop my sister had bought hers from. We had to go back after all the other appointments to try on my favourite three. The one I finally picked had actually been No. 3 on my list. But when I tried it on again I knew it was the one!"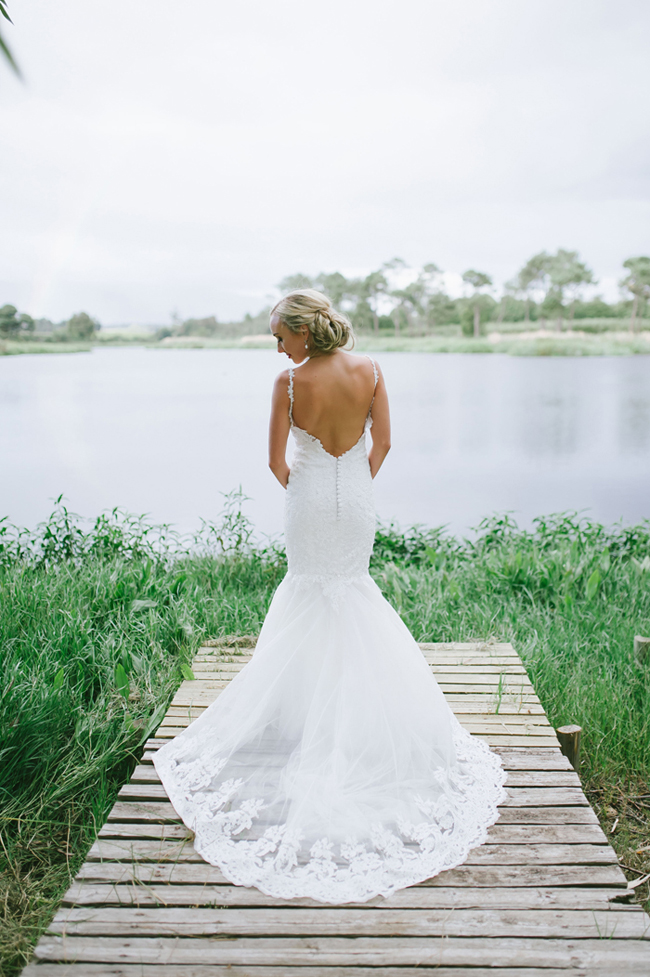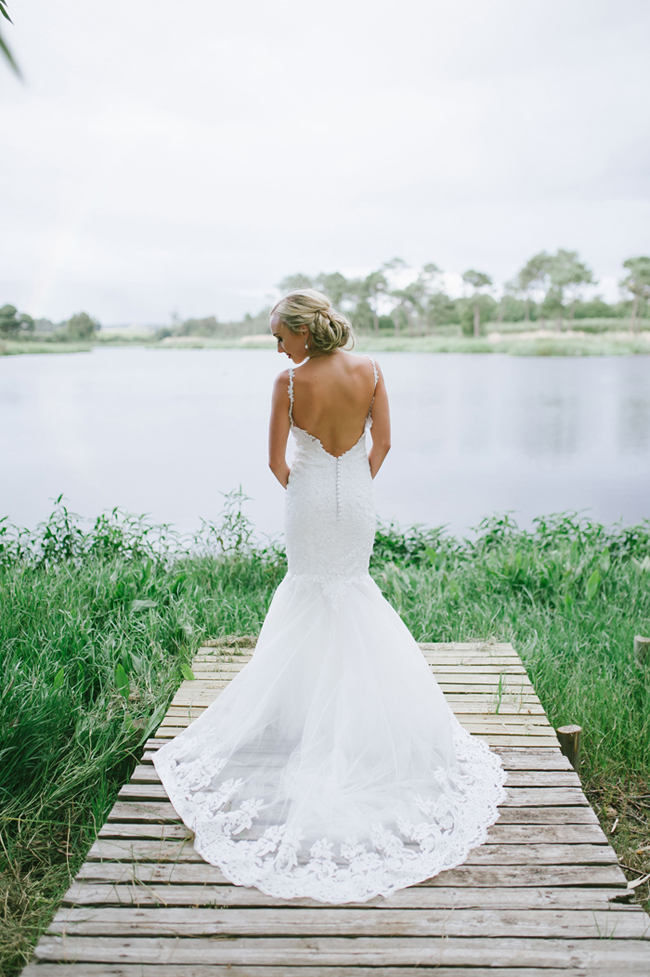 from MARIKE & HANNES' JUST PEACHY WINELANDS WEDDING
Bride's dress: Janita Toerien | Photography: Claire Thomson | Co-ordination: Nu Experiences
Marike says: "I knew exactly what I wanted my wedding dress to look like. I went for fittings at five different places but couldn't find my dream gown and that was when I decided to get a designer involved. Janita Toerien was absolutely amazing and the dress was perfect! I loved it."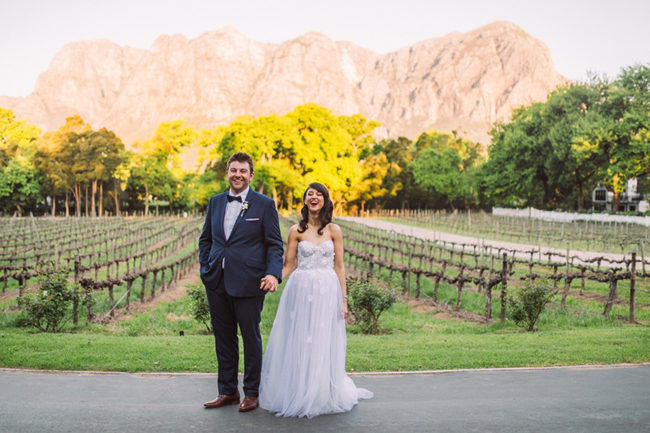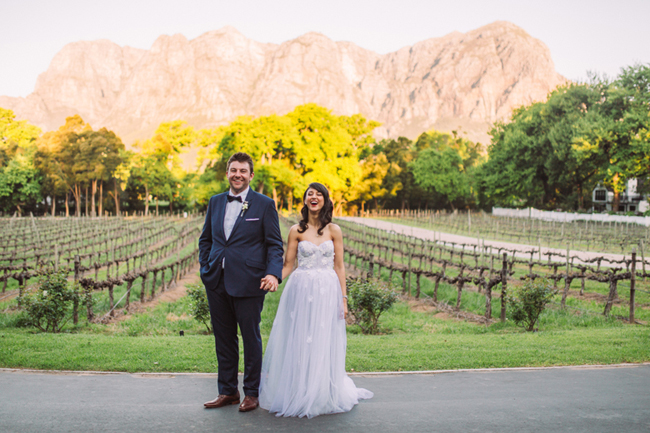 from ALY & MATT'S BOUGAINVILLEA PINK WEDDING
Bride's dress: Janita Toerien | Photography: Moira West | Co-ordination: Someday Soon
Aly says: "This was very dear to me. Just getting something made or buying it off the rail did not seem sentimental to me. Until my mom and I watched an episode of 'Something Borrowed, Something Gained'. My mom still had her wedding dress which my late and beloved grandmother made her. I knew that's what I wanted to do. With my mom's blessing, and finding Janita Toerien to handle the transformation, it is one of the best things from that day. All the material from my mom's dress was used, it was updated and modernised into an edgy whimsical masterpiece that was a dream to wear!"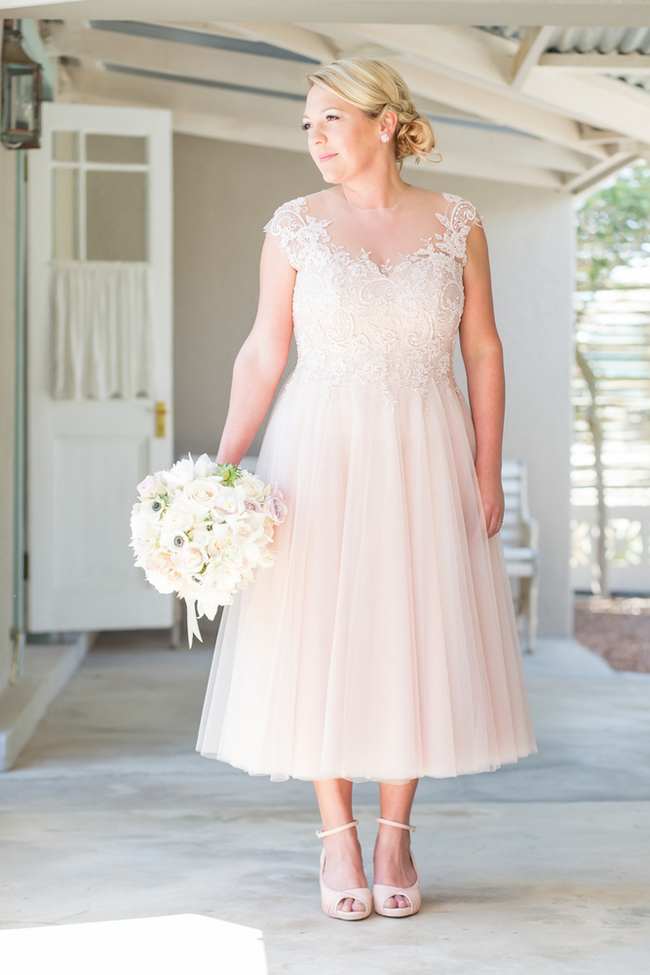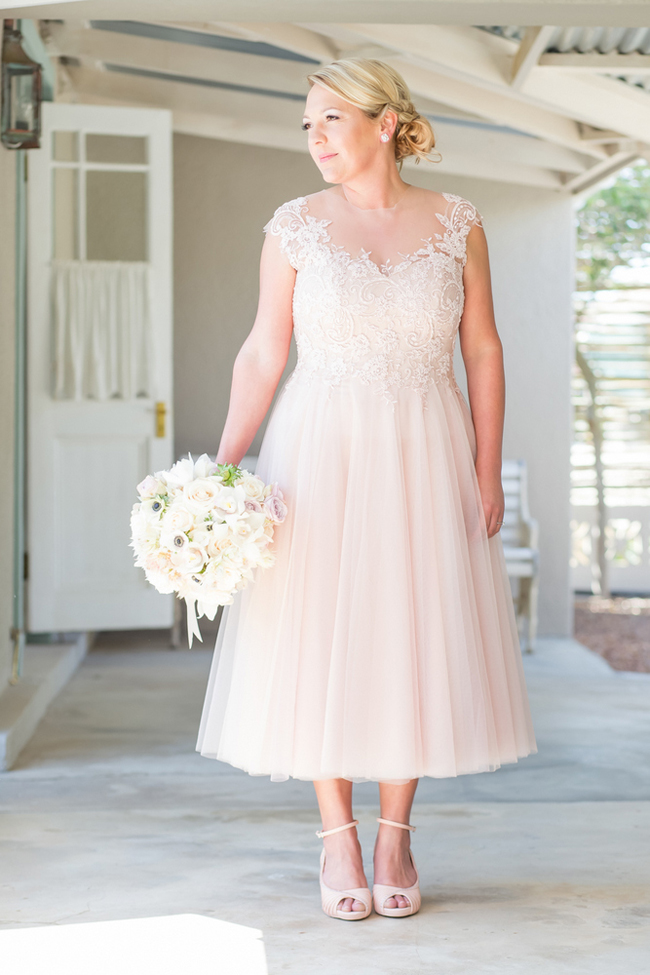 from ANEL & MARIUS' CHARMING BRAAI WEDDING
Bride's dress: Magda Grove | Photography: Adele Kloppers
Anel says: "I am not at all a Long White Dress girl…you will mostly find me in shorts and plakkies. So I went to try on some dresses, and nothing felt right. Then I accidentally found Magda Grove on a Facebook ad – one of the best things that could have happened to me! She is just amazing. Since the wedding was also not that formal, and blush dresses became fashionable – I decided to be a little brave and wear a blush tea-length dress. It made me feel like I was in a scene from Dirty Dancing. I was extremely comfortable on my wedding day – it was just like wearing shorts and plakkies!"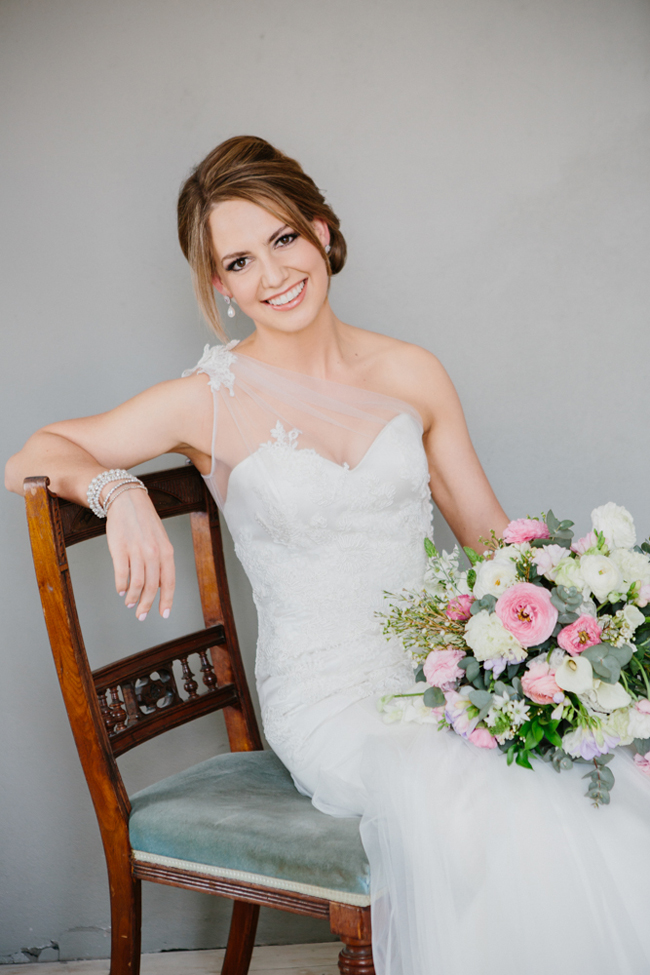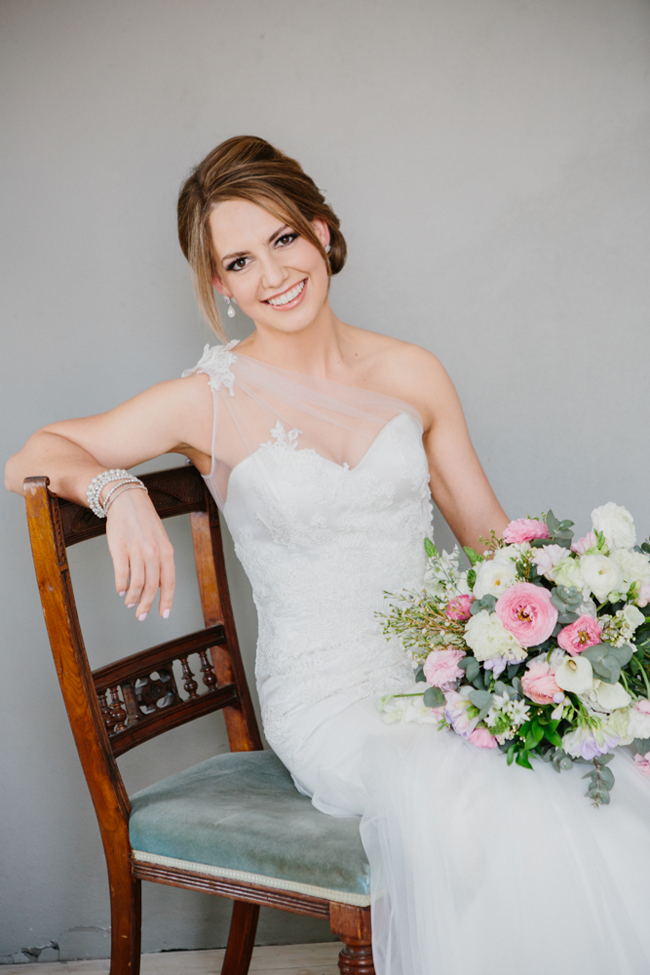 from URSULA & CHRIS' CHARMING FOREST WEDDING
Bride's dress: Bridal Wardrobe | Photography: Carolien & Ben
Ursula says: "The gown I wore on my wedding day was the very first gown I tried on. Bridal Wardrobe always had my favourite style of wedding dresses. The lady that helped me was brilliant; we first had a cup of coffee where I explained to her what I was looking for, which led her to pull out a few dresses. The very first dress I tried on, was perfect. Although I had already decided this was THE dress, I was encouraged by my Mom, sister and the bridal lady to take this moment to try them all before choosing. Which I did and no matter where we went and what dresses we tried and how much they were, I was still in love with the first dress."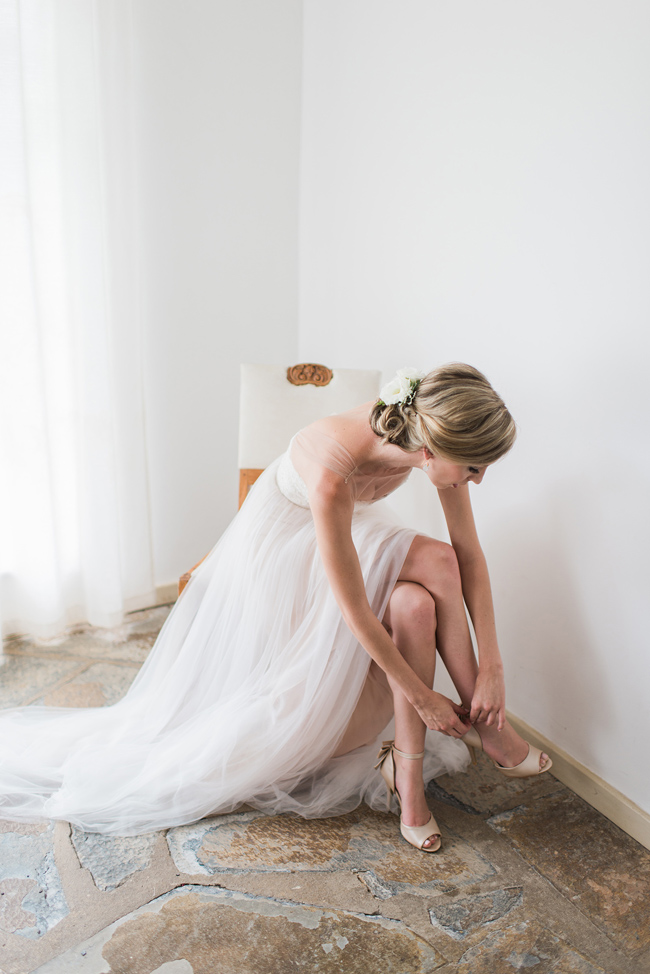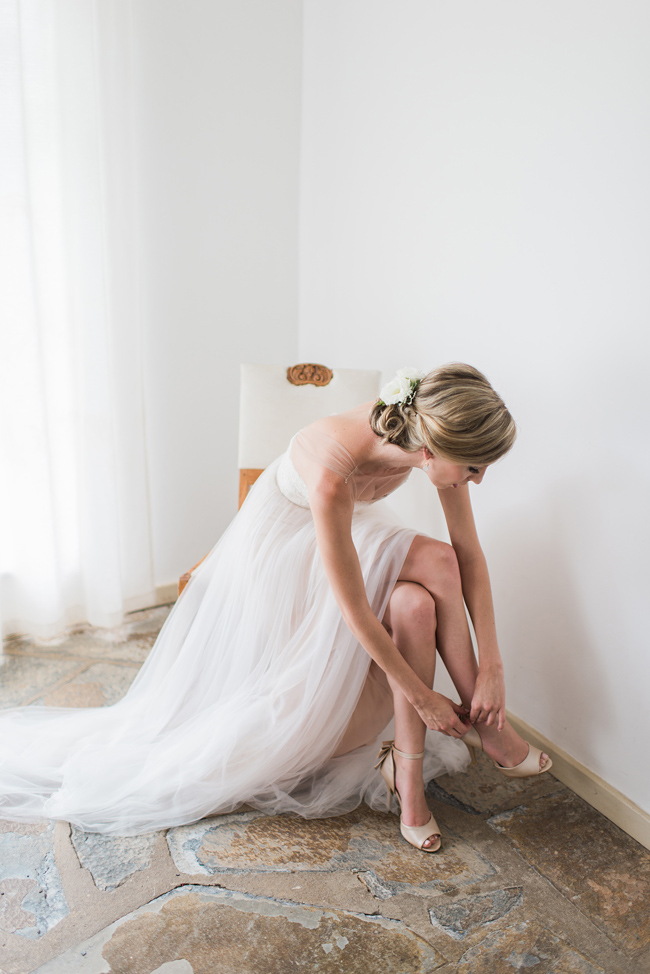 from KARIN & CHRIS' RELAXED RUSTIC WEDDING
Bride's dress: White Lilly Bridal| Photography: Leandri Kers
Karin says: "The dress fittings were one of my ultimate highlights of the wedding planning process. Each fitting was so exciting and it felt like meeting up with one of your best friends for coffee with the added perk of trying on your incredible wedding dress. I stumbled upon photos of a styled shoot from White Lilly Bridal and fell in love with their design style and the way the dresses moved. I met with Jacelyn and I knew immediately that she understood exactly what I wanted. After discussing my ideas, she designed a new dress for me, adding dozens of special touches that never even occurred to me. My dress was even more beautiful and dreamy than I could ever have imagined."
Although we usually limit ourselves to twenty dresses from real weddings in this annual roundup, we couldn't resist adding a little taste of five of the gorgeous gowns we've featured in styled shoots this year as a bonus. How amazing are these?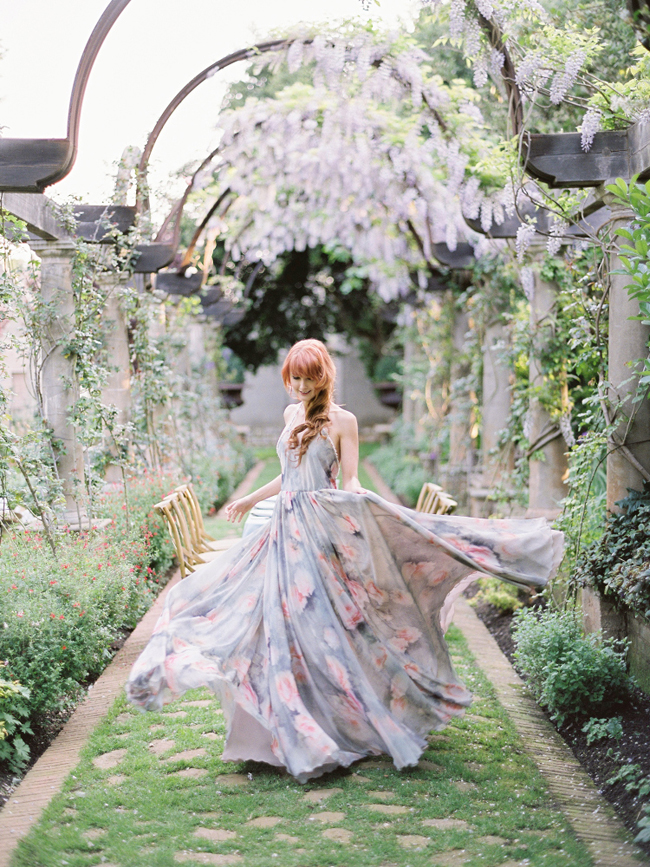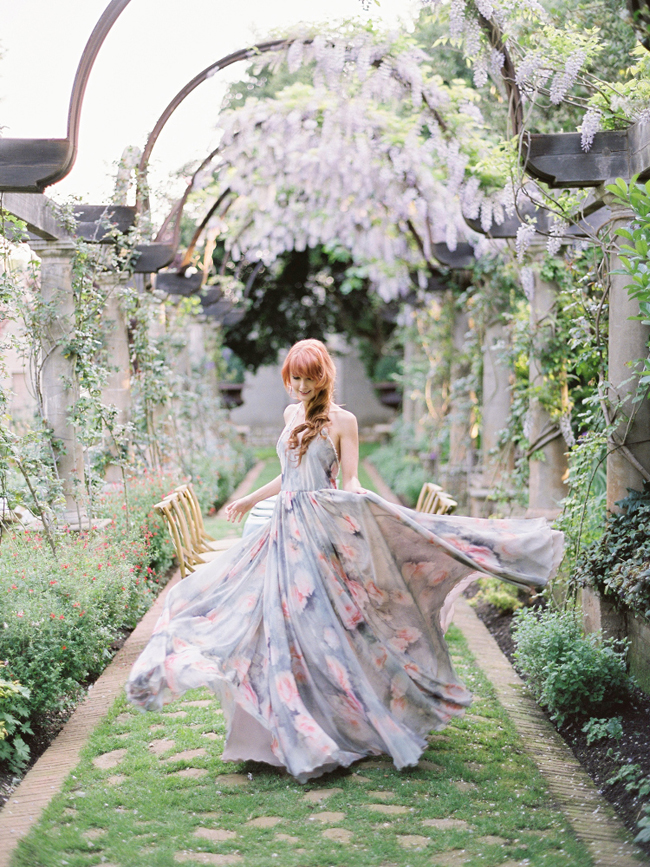 from SECRET GARDEN WEDDING INSPIRATION
Dress: Silver Swallow | Photography: Rensche Mari | Design & Florals: Splendid Wedding Company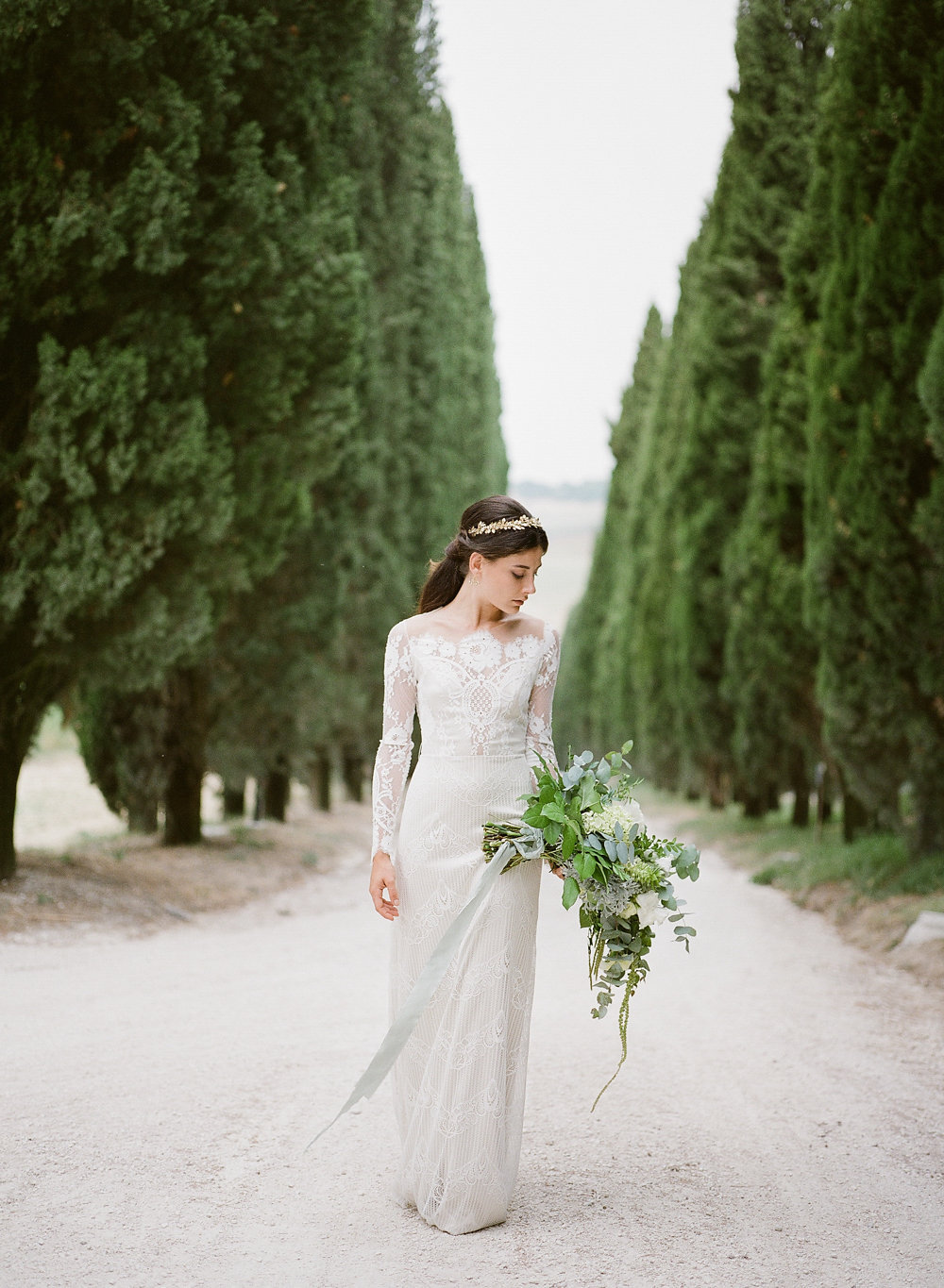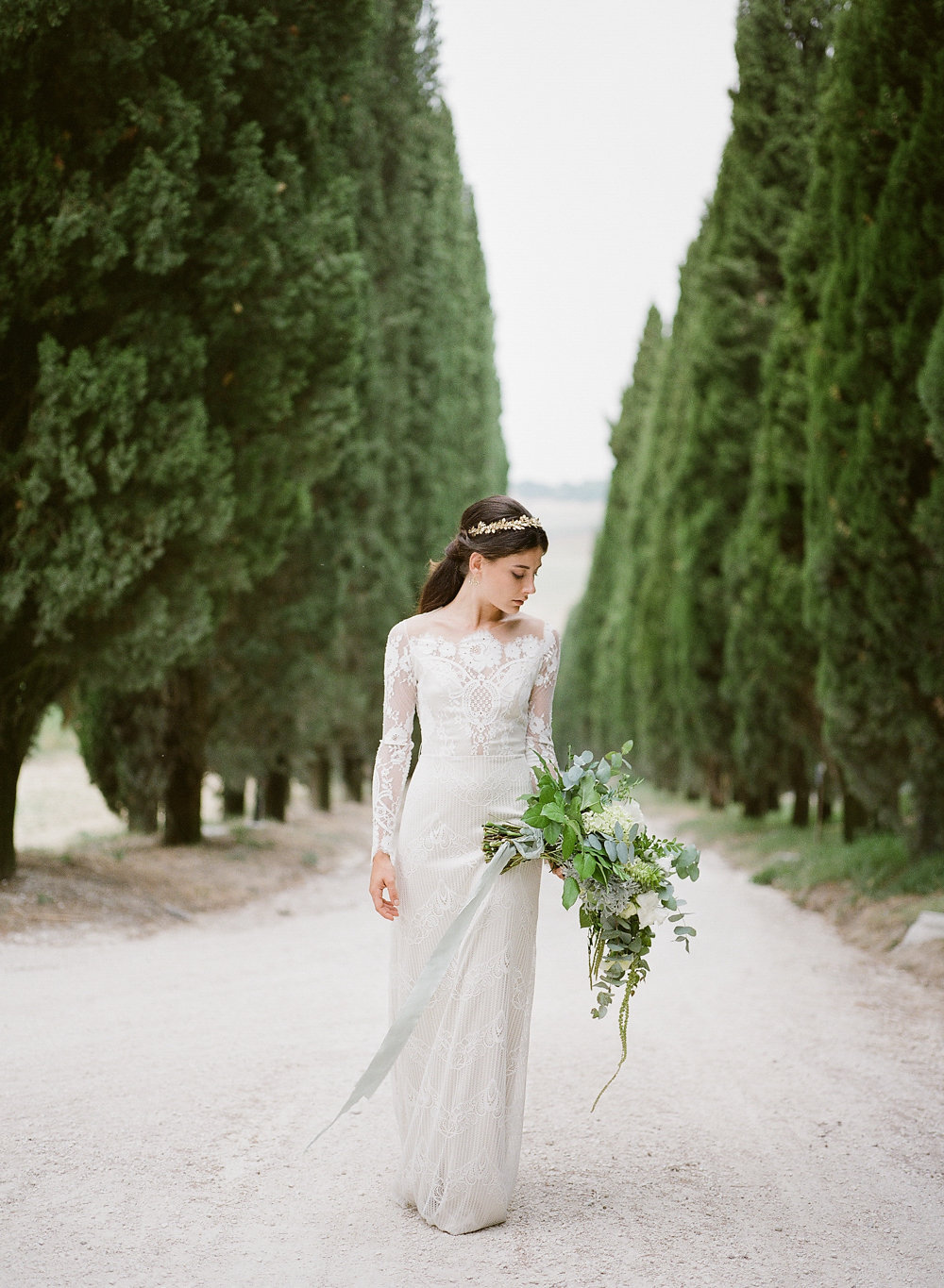 from ITALIAN GARDEN BRIDAL INSPIRATION
Dress: Claire Pettibone | Photography: Magnolia & Magpie Photography | Styling: Honey & Cinnamon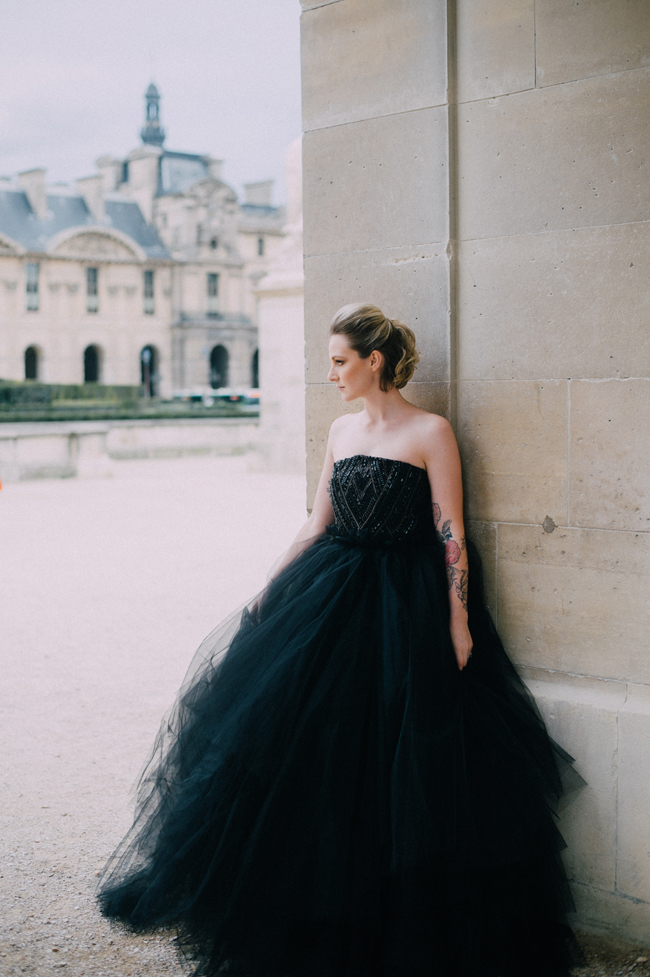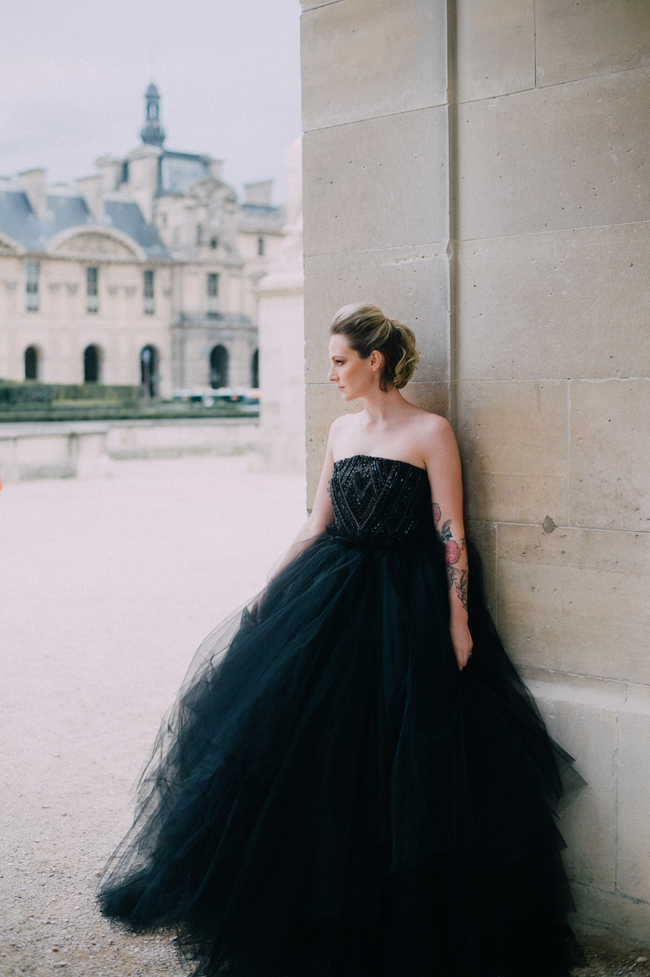 from CHANEL INSPIRED ENGAGEMENT
Dress: Eva Poleschinski | Photography: Ladies & Lord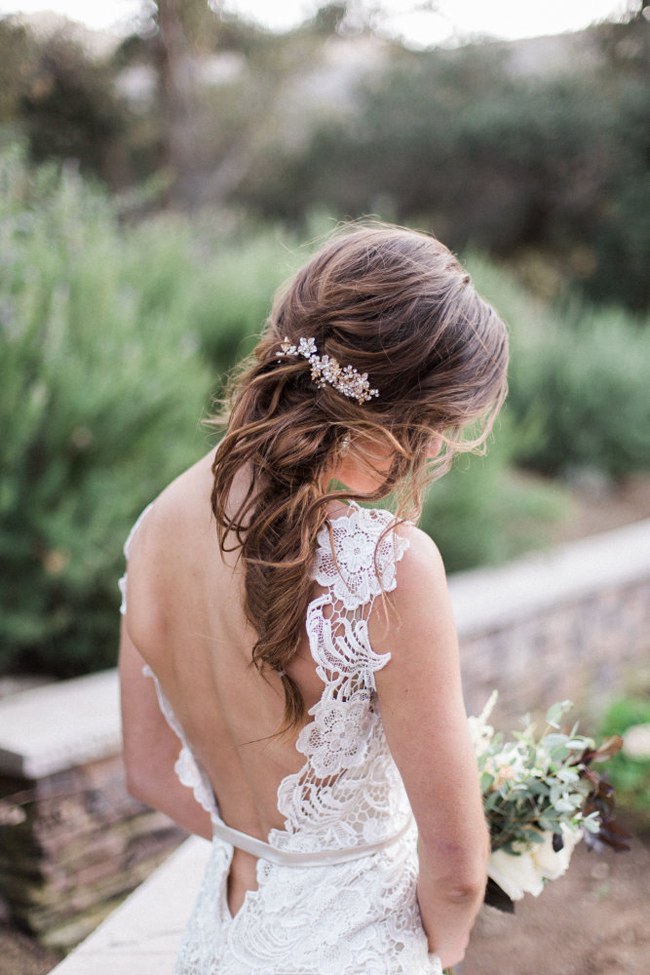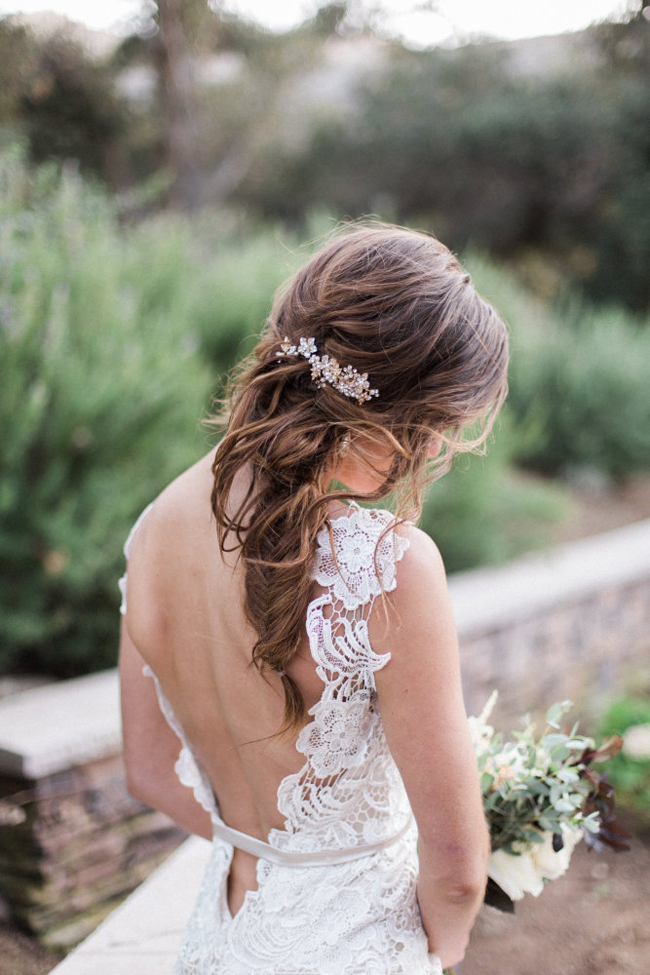 from CINNAMON BLUE WEDDING INSPIRATION
Dress: Eden Couture Bridal | Photography: Jenna Joseph Photography | Style & design: Kelsey Rae Designs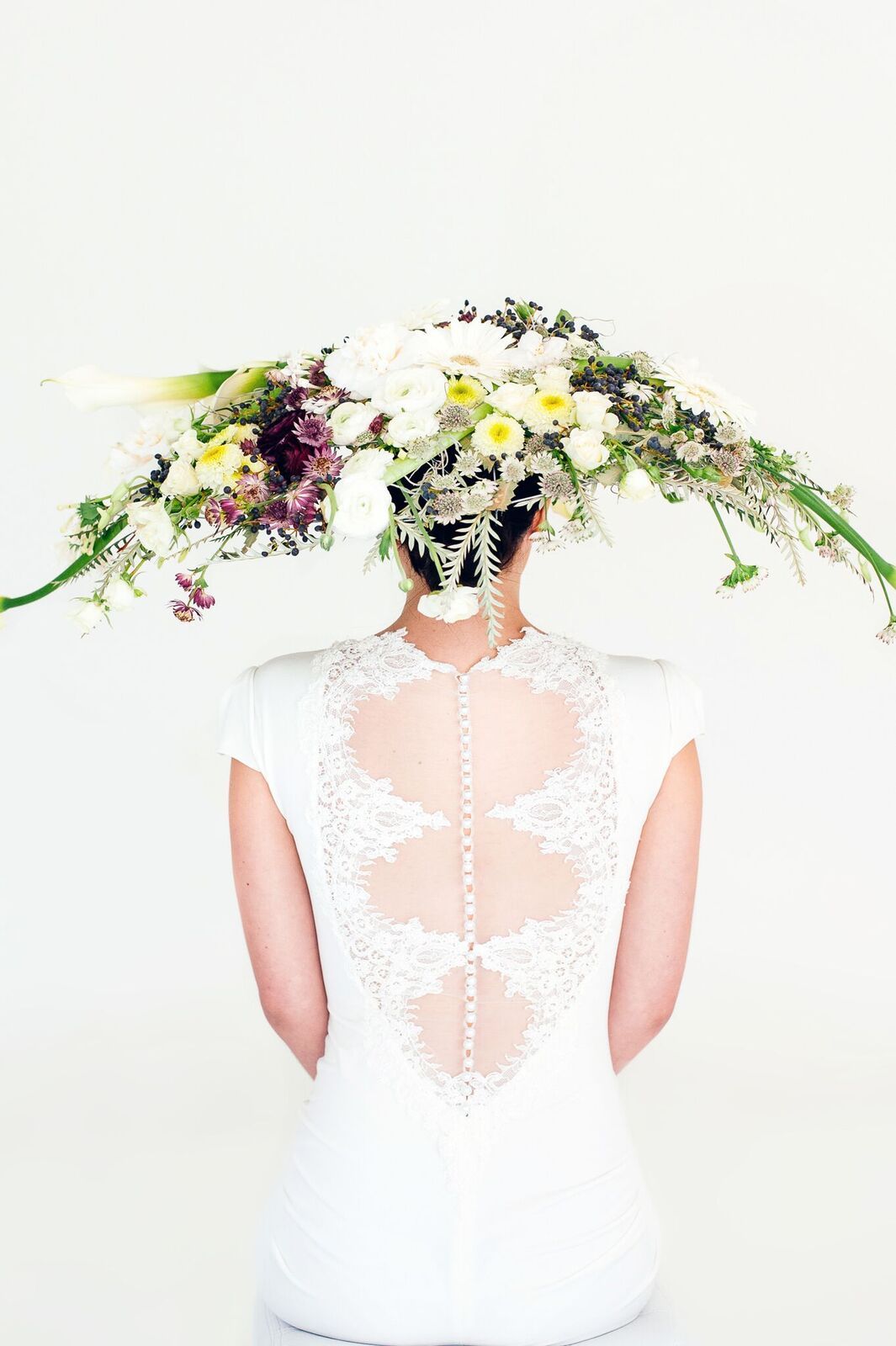 from FABULOUS FLORAL COUTURE STYLED SHOOT
Wedding dress: Janita Toerien | Photography: Lauren Pretorius Photography | Florals & accessories: Green Goddess flower studio
CLICK HERE TO SEE ALL OUR 2016 FAVOURITES: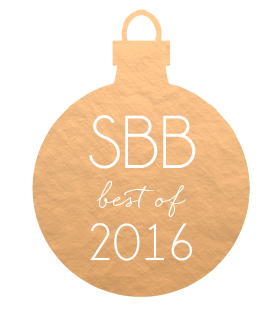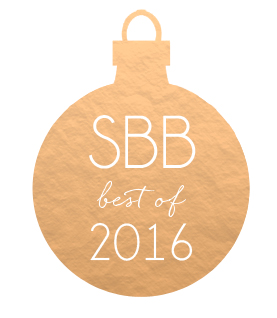 Save
Save
Save